Network Security Consulting
The security of your network is simply too important to be overlooked or delegated to inexperienced IT professionals. Failure to provide a secure and robust network can leave your business vulnerable to data breach, compliance failure, outages, loss of consumer and stakeholder confidence, and, in the worst cases, business ruin.
Proxar IT's Network security consulting throughout London and the UK, can help protect the usability and integrity of both your network and data. Covering both hardware and software technologies, our solution is designed to protect your Cisco networking from a range of threats. We implement multiple layers of defences at every entry point to your network and within your system itself through policies and controls that allow access only to authorised users.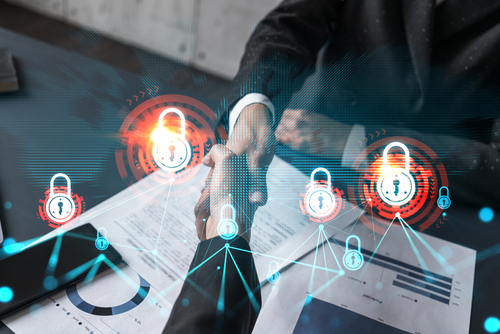 After assessing your current network security, your needs, and the most likely threats to your UK business, we'll identify and prioritise security recommendations personalised to you. From there, we'll design a roadmap to implement these security recommendations. Of course, we'll also prepare and deploy the recommended items of your choosing.
What type of network security should you consider?
Firewalls. These are the first line of defence for your Cisco networking, acting as a 'wall' between your internal network and external networks like the Internet. Whether your firewall is hardware, software, or a combination, we ensure it acts as it should and in accordance to defined rules.
Email security. Phishing emails are more than just an inconvenience: they're sophisticated attacks to gain access to your network. We help block incoming attacks to minimise this threat to your business.
Access control. After assessing your existing policies and practices, we recommend and implement various methods of access control. This ensures only authorised users have access to your network and noncompliant or malicious actors are blocked.
Anti-virus and anti-malware software. We can help install and maintain software that scans and continuously monitors for any malware before working to remove it.
VPN. We'll consider if this is a necessary step for your business to authenticate communications between devices and your network.
Wireless security. We know the products you need to make a wireless network as secure as a wired one.
With our Cisco certification, we're experts in Cisco network security and protecting Cisco networks. Our team of experienced engineers are here to help you secure your business every step of the way. Get in touch with us today and one of our dedicated Security Consultants will arrange a call.
Looking for a full suite of Security Consulting services in London, across all your IT? Explore our offering here.