Change IT Company
Finding the right IT company in the UK is critical to the success of your business, but it's not always easy to know if you're working with the best provider for your needs.
A reputable IT support company will provide technical expertise and support, ensuring that your systems run smoothly and securely. They boost your employees' productivity and ensure that you remain competitive in an increasingly digital marketplace through their cost-effective solutions and dedicated resources. Ultimately, partnering with the right IT support company is key to helping a business grow and succeed in the long run.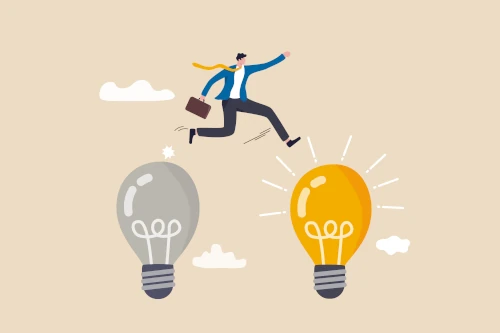 Yet unfortunately, many UK businesses find themselves stuck with a less than satisfactory IT partner. If you're dissatisfied with your current IT provider and are experiencing any of the below, then it could be time for a change.
Lack of communication and responsiveness
Poor customer service and support
Limited technical expertise
High costs and hidden fees
Outdated technology and systems
Inadequate security and data protection
Changing IT Support Providers
We understand that changing IT providers can seem like a daunting task, but we're here to assure you that it doesn't have to be. At Proxar, we make the transition seamless and straightforward. Our team of experienced professionals will work closely with you to understand your business's unique needs and develop a customised plan to ensure a smooth transition to our services.
We offer a comprehensive range of IT services, including network security, cloud computing, data backup, and disaster recovery. Our team of experts, based not only in the London area but over the UK, have the technical knowledge and expertise to provide proactive support, ensuring your business runs smoothly without interruptions. We believe in transparent pricing with no hidden fees, so you can trust that you're getting the best value for your money. That's why we actively promote our IT Support Calculator and offer 30 day rolling contracts: we trust that our service speaks for itself, and don't need to rely on lengthy fixed term contracts. 
Similarly, we understand the importance of communication and responsiveness, which is why we offer 24/7 support to ensure that your business is always up and running. We pride ourselves on our exceptional customer service, and our team is always available to answer any questions or concerns you may have.
At Proxar, we're committed to providing the highest quality IT services to our clients. We understand that changing IT providers can be stressful, which is why we make it our mission to offer unparalleled support throughout the process and ensure you're delighted with the end result. Contact us today to learn more about our services and how we can help your business thrive.