Procurement, Licensing and Lead Times
IT procurement might not be the most glamorous of topics. But for UK organisations looking to upgrade, replace, or expand their IT equipment (or those just starting out who need to buy everything from scratch!) IT procurement is something that just can't be overlooked. 
If finding the right equipment for the right price is beginning to feel like a chore that you just can't get right, turn to Proxar IT Consulting. We offer IT procurement services in London and the UK that are cost-efficient, trusted, and reliable, without lengthy lead times slowing you down. We do the work so that you don't have to, saving you time and getting it right the first time.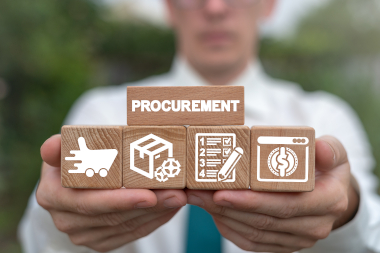 What is IT procurement?
IT procurement is simply the process of acquiring hardware, software, and IT services needed for an organisation's IT infrastructure. It includes the purchase of computers, servers, storage devices, network equipment, software licences, and other IT-related products and services.
Why is IT procurement important?
Getting IT procurement right is crucial for businesses. It directly impacts the efficiency, security, and effectiveness of an organisation's IT infrastructure. Proper procurement practices also contribute to minimising risks, enhancing productivity, and enabling scalability as your business grows, as well as helping you stay up-to-date and competitive with the latest technologies while maintaining regulatory compliance.
By trusting Proxar IT with your IT procurement, you can be sure you're investing in the right technology, signing favourable contracts, and obtaining the best value for your money.
How do our IT procurement services work?
During our initial call assessing your IT procurement requirements, we will work with you to identify the hardware, software, and licensing you'll need, alongside your preferred budget. Using our dedicated IT procurement channels, we'll then find the best pricing and the highest specs that meet your requirements.
We'll then generate a quote for your IT equipment procurement and email it to you along with estimated delivery dates. Before we place the order, we require a confirmation email accepting the quote, as well as an initial upfront payment.
Of course, we'll keep you updated at each stage of the IT procurement process. t's important to note that due to events occurring in Eastern Europe, there are shortages of IT equipment and increased lead times from several vendors. We thank you for your patience during this time and recommend that you place your order as far in advance as possible for prompt IT equipment procurement.
Licensing
Some software vendors require an active licence to be in place for you to have the right to use a 3rd parties' product. As a business, it is important that you hold all necessary licensing to avoid being in breach of the licensing agreement, which can result in fines or legal ramifications.
We work with you to identify your hardware and software licensing requirements. Should any equipment discussed during the initial call be identified to need a licence, this will be added to the IT procurement quote.
When you're looking for IT procurement companies in the UK, choose only the best. Learn more about how you can begin the process for your IT equipment procurement and contact us today.