Cloud Backups
Data loss is sadly something which can occur to many with all different kinds of reasons. This might include crashes leading to corruption, physical damage or failure, theft, malware, ransomware, or even basic user error. For this reason, UK Businesses use a simple but effective strategy of ensuring critical data gets backed up. Backing up data is the process of creating a copy of the data that you would use for recovery in case your original data were to become lost or corrupted. You can also use backup to recover copies of older files if you have deleted them from your system.
Backup Technology has evolved over the years from those days of backup solutions running directly from site with the tedious manual task of remembering to change a backup drive daily. In addition, a lot of businesses stored their backup drives onsite (and not taking them away) which in the event of a fire, or even a break-in resulting in theft, the business would not be able to recover their data.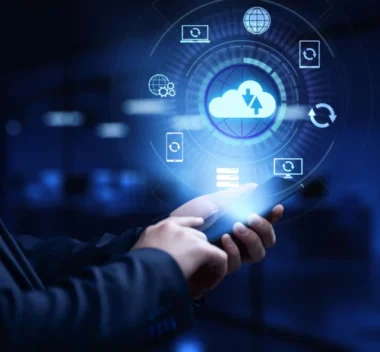 Misconceptions About Office 365 Backups
Did you know that as a business using Office 365 - your Emails, OneDrive, SharePoint and Teams data isn't actually backed up by Microsoft?
Microsoft offer data storage replication and redundancy services which may include retention policies and versioning, but Microsoft's protection is part of a shared-responsibility model meaning that you are ultimately responsible to protect your data with Cloud Backups from human error, malicious activity, cyber-attacks including viruses as well as innocuous accidents. A lot of London and UK businesses have this misconception that their Office 365 data is being backed up, and it only becomes apparent that it's not backed up at the point of needing to perform a restore.
Cloud Backups are a fantastic way of protecting your business from those unforeseen circumstances providing you with an efficient backup solution with endless possibilities. With Proxar IT Consulting's Cloud backups solution we can provide your UK based business with an all-in-one cloud product unlocking multiple platforms such as SaaS Apps like Microsoft 365, Google Workspace and Salesforce. In addition, backing up workstation file data stored locally can also be achieved with ease.
Should you have a Public Cloud like AWS or Google Cloud or/and Data Centre using VMware, Hyper-V or Oracle – again this is the solution for you. With the added benefit to include Data Governance for compliance and eDiscovery purposes you can be sure that our Cloud Backup solution provides you with excellent tools to run your business.
PLEASE TAKE A LOOK AT ALL THE DIFFERENT CLOUD BACKUP SERVICES PROVIDED:
ON-PREM BACKUP
Protect your UK business and avoid data loss from those unexpected mishaps. Ensure you have a full backup of your on-premise server infrastructure may that be running on a Physical Server or a Virtual Server. Restore individual files and folders or the whole server image
SHAREPOINT BACKUP
Backup and restore your Sharepoint data to avoid data loss in the event of accidental or malicious deletion, corruption or ransomware attacks. Remove the worry of critical business data disappearing without a means of recovery
ONEDRIVE BACKUP
Avoid those countless hours of wasted time recreating lost, deleted or corrupted files which exist within users OneDrive accounts. An automated solution which is quick and easy to use and runs in the background without it being known it is even there
AZURE BACKUP
A centralised and scalable service which runs on top of your existing Azure infrastructure to ensure your virtual machines are backed up. Enforce an automated backup solution which is configured to meet your business requirements with easy to define policies
EXCHANGE ONLINE BACKUP
Prevent data loss of user mailboxes, shared mailboxes, contacts, calendars and tasks with a complete Email backup solution designed to keep your business Email available at all times. With amendable retention policies giving you the ability to restore data as far back as your compliance department allow<br>Contact Us<br>
CLOUD BACKUP SECURITY
Our cloud backup architecture provides Enterprise data security across the entire solution supporting the technology within. Its advanced encryption and compliance standards at both front and backend ensures your backup security remains tight keeping all your data safe
COMPUTER BACKUP
Backup users' workstation data which is only available and accessible solely on users devices. With individual file to multiple folder recovery, businesses throughout London and the rest of the UK, will remain functional should a workstation be lost, stolen or even fails
TEAMS BACKUP
Ensure your Microsoft Teams and Channels, Document storage and conversations are not forgotten. With our secure backup solution, you can rest assured knowing that should something happen resulting in the need to restore that you can recover