Microsoft Azure Consulting
We're a leading provider of Microsoft Azure consulting services for UK businesses of all sizes. Our team of experienced professionals can help you maximise the potential of Azure and tailor it to meet your specific computing needs. With our expertise, we can help you find the best price for your Azure subscription while making it more efficient and integrating it with your on-premise systems via Azure Hybrid.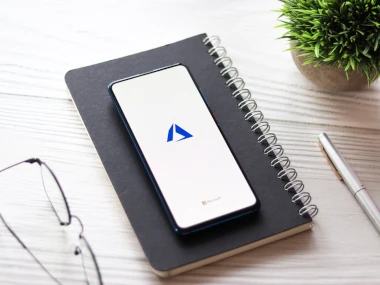 What Microsoft Azure Consulting Services can we offer?
Compute – Including Virtual Machines and App Services
Azure SQL Database
Design
Networking and on-premises hybrid integration
High availability and disaster recovery
Backup and Storage
Support
Why should Proxar be your Azure Consulting Company of choice?
Finding the best price for Azure subscriptions can be a daunting task. The Azure Pricing Calculator gives you a starting point, but how do you find the best option for your business? That's where we come in. Our team can help you navigate the pricing plans and subscriptions as well as optimise your Azure resources, making it more cost-effective and efficient.
We also have extensive experience in combining Azure Consulting with compute services. Whether you need to process large amounts of data or run complex applications, we can help you design and implement a customised solution that meets your unique requirements.
We offer a range of Azure professional services, including migration, deployment, and management.
Additionally, Proxar can help you seamlessly integrate your existing on-premise systems with Azure. Whether that's extending the internal network into Azure with an Azure Virtual Network using a site-to-site VPN, or something more elaborate, we're well-versed in implementing hybrid solutions.This can help you improve business continuity, enhance security, and reduce costs.
Finally, we understand the importance of security when it comes to Azure. That's why we offer Azure security consulting services to help you identify and mitigate security risks. Our team can also help you implement security best practices to protect your data and applications. This includes:
Azure MFA
Management Ports
System Patching and updates
Encryption
Networking and access
Role-Based access control (RBAC)
EndPoint Protection
Auditing and logging
Protection against DDoS attacks
Want to know more?
Contact us today to learn more about our Microsoft Azure consulting services in London and other regions throughout the UK!