New Office Site Audit
Moving to a new office is never an easy mission. There are many tasks and considerations needed, which often have dependencies on someone or something. At Proxar IT, we understand you have enough on your plate without worrying about your IT infrastructure - but as experienced IT professionals, we know the trouble that overlooking this area can cause. To facilitate your UK business' office move, we recommend prioritising a new office site audit wherever possible.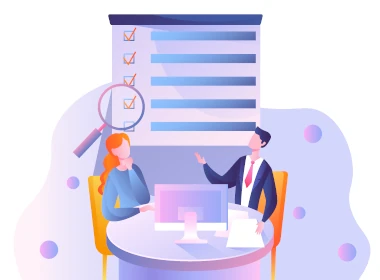 What is a new office site audit?
We'll visit your new office site to audit everything that could impact your IT infrastructure and success at your new location. This includes:
Locations – office desks, workstations, docking stations, printers, access points
Network – hardware, resiliency, internet, ports,
Comms Room – cooling, electrical, dimensions, security
Devices – workstations, docking stations, printers, access points, servers etc
Other – power, security, best practises
By conducting an audit, we can proactively identify potential trouble areas and rectify them immediately - meaning you can rest assured that your new space is in tip top shape. a
The benefits of having a new office site audit:
Evaluate requirements
Determine Problems
Access systems and technologies to be used in the new office
Identify Opportunities and improvements
Proxar IT Consulting will perform an onsite audit on your new office and deliver a detailed report. Your new Office Audit will provide you with peace of mind: you'll know that the prerequisites needed for your new office to house your IT needs will have been thoroughly reviewed, with no nasty surprises waiting for you.
How else can Proxar IT help?
As well as assisting with your new Office Site Audit and Office move, Proxar IT Consulting also provides assistance with the setup of your new office network as well as procurement services and ongoing IT Support.
Should you be in the planning stages or close to moving office within London or elsewhere in the UK, and would like a quote to perform a new office site audit for all your IT needs, please don't hesitate to contact us and a member of our team will be happy to assist.