Microsoft OneDrive Backups
Microsoft OneDrive for business is a cloud-based storage and hosting service designed for users to save files, photos, and other documents, often included as standard within many of the Office 365 subscriptions. The introduction of the 'Important PC Folders backups' enabled businesses to sync user's Desktop, Document, and Picture folders directly to the signed-in user via OneDrive was a revolution for many, offering a way to secure user's data from their local drive automatically.
The issue however which businesses in UK and world wide face is that Microsoft does not by default backup your organisations OneDrive.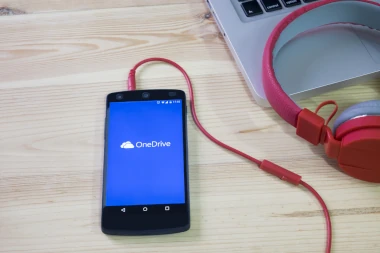 Doesn't OneDrive sync everything?
When a user is installed and signed in, Microsoft OneDrive for business application connects their device directly to the signed-in account, granting the user storage allocation. Data then automatically syncs between the device and the account. But should anything happen to the account or the data - such as a licence is removed, data is deleted, becomes corrupt, or is compromised by a cyberattack, Microsoft does not provide an inbuilt backup solution enabling you to recover your data.
What can I do to protect my business when using OneDrive?
Proxar IT Consulting provides a secure cloud-based OneDrive backup solution that enables your business to back up users' OneDrive data seamlessly. With the ability to specify retention policies for how long the backups should be stored, as well as the frequency backups should run, you can be confident that whether it's a disaster or just a simple mistake, your data is protected with a OneDrive backup.
Our OneDrive Backup solution comes as part of a suite of other products from Microsoft Office 365 meaning you can also protect your UK business with Exchange Online, SharePoint and Teams backups too.