Proxar are a well-established IT Support and Consultancy company. Our team consists of multiple departments with a range of skill sets. It is with our many years of experience that we have designed key areas of support for existing and new clients. These include:
24/7 support
Our 24/7 Support service is for businesses who work around the clock, needing essential support in the form of either Email, telephone support or remote access. Our 24/7 support comes as standard within our 'Platinum' tier support package, however we can tailor other support tiers to incorporate this service for you
Local IT Support
This service is for businesses who are located within a 15 mile radius of our head office here in Sevenoaks. The majority of our team have lived in Kent for many years and enjoy working with local businesses. The primary key benefit of this service is because our team are all local, should a call out be required we can be onsite much quicker giving you the peace of mind that we are 'just around the corner'.
Cisco Network support and general networking
One of our largest and most frequently needed departments for many businesses is our Networking team. They provide outstanding services to ensure your network(s) remains highly available adhering with security and best practises. Our team has vast experience ranging from design, support and maintenance, troubleshooting and upgrades – no network is too large!
Our Cisco Certified engineers can support almost any infrastructure. This service can be combined within our general IT support packages, or should you just require Network support without user/workstation too.
Remote working
As more businesses need to have remote working for their users/departments, there has been an increased need for remote working to be available. Our consulting team can design the best method of remote working for your business and setup as a one-off. Alternatively, why not review the other support packages we provide as our ongoing support will includes remote access support to ensure availability of this service should something go wrong.
Support packages
At Proxar, we have designed and spec'd a 3 tier support structure which consists of 'Silver', 'Gold' and 'Platinum'. Each tier incorporates more IT support features which have evolved over the years to get us to where we are today, which has been structured based on the feedback of clients and their ongoing needs.
In our experience, we have discovered that our 'Gold' tier support package provides the necessary functionality for the average business, hence this being the most popular choice for our clients, however should you decide that you wish to utilise a functionality of a higher tier the we can of course tailor the required support package to include a chosen extra
Network Operation Centre
With our very own custom designed in-house Network Operation Centre (NOC), we provide a centralised location where our engineers can not only supervise and monitor but also maintain and fix client networks. With 24/7 monitoring on many of the necessary key devices and technologies, we can help you avoid outages working proactively to resolve any identified problems before they cause an outage.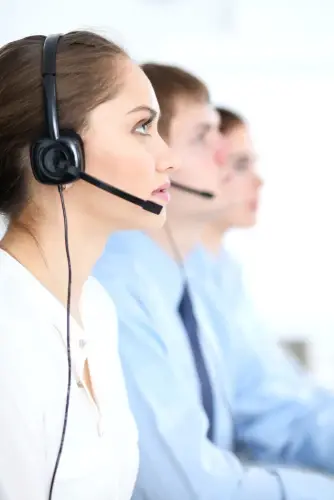 Adhoc Support
We understand that problems occur in IT which sometimes are difficult to troubleshoot and can often require assistance. Should this be the case for you and you don't wish to commit to a support contract requiring that one-off assistance, then adhoc support is just a call away.
Our adhoc support is provided to you by experienced engineers who will swiftly diagnose your problem, communicate with your primary contact and wherever possible fix or when not possible suggest a work around which should you need our team to implement we will be more than happy to.
Microsoft Windows Server support
A lot of businesses are running either a Physical or Virtual Server running a Microsoft Windows based server operating system. We have come to realise that as Technology progresses, it can sometimes be difficult for internal IT departments to stay on top of the latest Technologies or develop the skills necessary to achieve some tasks when running your businesses infrastructure. We therefore provide a Microsoft Windows Server support package which is designed to assist your business with the day-to-day running of the Server side of your business, which aids to remove the strain on your IT Departments so that they can assist with other priorities such as supporting users, workstations and network devices to planning infrastructure changes and working on projects to develop your business. We can either support your Servers so that you don't have to, or if you just on occasion may want to have a helping hand or to discuss we can help with this service.