Support and Maintenance for New Businesses
Like the sound of having fully managed IT infrastructure as part of your new business IT support? Having a reliable IT system is crucial to the success of your business. With IT experts available from a London based, fully manned support helpdesk at Proxar IT Consulting, you can have the peace of mind that you're receiving the best IT support and maintenance service for small businesses there is.  
Starting a new business can be stressful enough without unexpected IT related issues. That's why Proxar IT Consulting have designed an all-in-one product for the IT Setup for a New Business with the option for ongoing IT support and maintenance.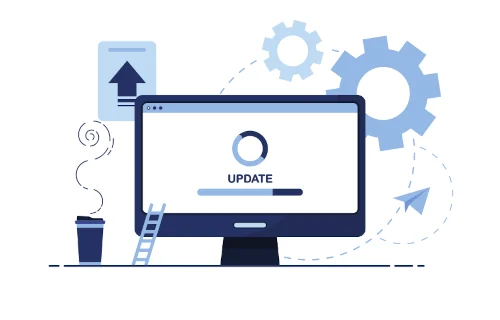 Our support and maintenance contracts for new businesses are fully managed and are available on a rolling 30 day contract at a fixed monthly fee. This is great for the budgeting and cash flow requirements many new businesses face, and offers you the chance to experience the quality of our services with the flexibility to leave at any point..
Should you decide you are no longer in a position to continue with the support and maintenance contract, there's no hidden fees. We simply require 1 months' notice and the new business IT maintenance and support services will end. Of course, should circumstances change and you find yourself wanting to return again, our team will be more than happy to assist.
What can I expect from my new business IT Support package?
The support and maintenance service package as standard gives you access to:
A UK based maned support helpdesk Monday to Friday
A Team of knowledgeable engineers
Unlimited Remote Support / Email Support
Quick Response times
Short-Term Contract
Excellent Customer Service
Regular Maintenance (patch management) of equipment
Depending on the type of service your New Business requires, Proxar IT Consulting provides a 3 tier Support and Maintenance contract with each tier providing for a more advanced service. For more information, please contact us.