Testing a New Network
Testing a new network isn't something that only happens after deployment. Continuing to maintain a well-performing network without vulnerabilities requires time, knowledge and consistency. Regular testing remains the only way to ensure your network has shored up security and adheres to best practice. Here at Proxar IT Consulting, we provide network testing services to ensure your network is up to scratch.
Relocating Offices or Setting up a New Business in the UK?
Relocation is difficult enough without worrying about network testing. By using a Proxar IT specialised network consultant to review your network setup, you'll enjoy the benefits of early identification of cybersecurity vulnerabilities such as misconfiguration, Firewalls with open access, and performance, resiliency or monitoring issues, monitoring issues.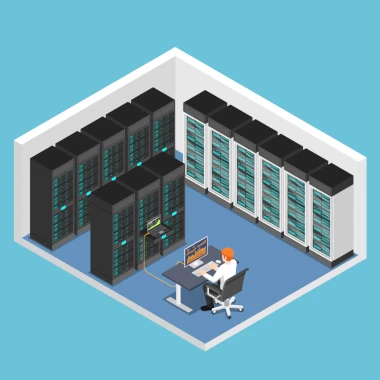 How Proxar Tests Your New Network
Misconfiguration
When a network is not configured correctly, the impact can range from inconveniences such as inability to access data to serious issues of unplanned outages, unauthorised access, data loss. In the worst instances, misconfiguration of a network can result in cybercriminals fully taking over your infrastructure or installing ransomware.
Performance
Connection problems with networks often lead to performance issues that are noticeable by users, employees and customers alike. Typically, network performance is determined by a faulty piece of hardware or a misconfiguration with the software. Given that performance is key to providing a stable and working infrastructure allowing your business to run successfully, testing your network to ensure it performs as you expect is vital.
Resiliency
As a business in the UK having a resilient network, that withstands disruption to service enables users to maintain productivity and output. When correctly set up, a network's resiliency should mean that if a problem does strike, users remain unaware, with no flagging service or connectivity. Many companies choose to set up their resiliency services during their launch and fail to check them again, meaning problems are only discovered once they've already caused damage. When relocating offices, it's important to ensure resiliency testing is factored into your DR planning from the start. 
Monitoring
Being able to have a full overview from a single comprehensive view delivering alerts and notifications gives many benefits, primarily with troubleshooting and health statuses but also with identifying security threats and attacks. Any business keen to avoid disruption should include monitoring services.
What next?
Whether you want to test a new network or an existing network to discover exactly how safe and secure it is, London-based Proxar IT Consulting can provide you with the expertise needed to perform full testing. In addition to our thorough testing, we provide detailed recommendations of any improvements to be made, and offer services to implement this guidance if necessary. Contact our team today for more.