Exchange Online Backups
Businesses in the UK rely on Email due to it being the main tool used for communicating, requesting information, and sending information. With it providing documentary evidence and being possible to use 24 hours a day 365 days a year it is cheap, fast, and efficient.
The majority of users within a business have their own mailbox with some having access to shared mailboxes – but what happens if a user accidentally deletes an Email or folder and realises they did actually need it a month down the line after emptying their deleted items?
What happens if a user leaves the business, and maliciously deletes emails, and it's not discovered for several weeks or months? Where does this leave your business?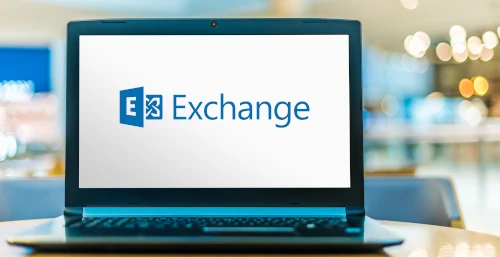 Exchange Online Backup Secures Your Company Data
Backing up Exchange online helps to prevent data loss, enabling your business to restore email content that has been deleted or lost. Exchange Online Backup services offer complete flexibility, allowing you to restore individual emails or folders to either the original mailbox, to another mailbox (user or shared), or even a PST file.
Furthermore, we can tailor our Exchange Online Backup solution to meet your exact requirements. Whether that's configuring backup policies to comply with specific retention policies, including the frequency of backup or deleting emails from backups that are older than a specified set period, our solution is completely customisable to you. As an additional benefit, it comes with email reporting, providing you with a simple status of all users and shared mailboxes as well as resource mailboxes with any failed backups.
Proxar IT's Recommendations on Backups
Proxar IT Consulting recommends that all businesses ensure they have a reliable backup solution in place. Backing up Exchange Online is no different: emails are a vital source of data that you may need to recover.
Our cloud-based solution of backing up Exchange online also comes with the functionality to back up OneDrive, SharePoint, and Teams, meaning your UK business and users are fully protected from one product. Contact us to learn more or get started today.