Office Workstation Procurement
It might be tempting to procrastinate on your office workstation procurement, or attempt to prolong the lifespan of your equipment. But did you know that doing so can cause a loss in employee productivity? 
While desktops often enjoy a longer lifespan than laptops, whose portable nature exposes them to excess dust, debris, and accidental damage through knocks and drops, it's important to replace both regularly. It's estimated that laptops should last at least four years, whereas desktops can be expected to last anywhere between five and eight. When the time comes to update your employees' workstation, you'll need an office workstation procurement service in the UK you can trust. 
Here at Proxar IT Consulting, our office workstation procurement service is designed for UK companies wanting to purchase 2 or more workstations (Desktops/Laptops). Our office workstation procurement service is ideal for both businesses who know exactly the make and model they require as well as those that require guidance to get the right fit for their requirements and budget.
Of course, as IT providers, we also offer assistance with the setups of your workstations and deliver ongoing IT support.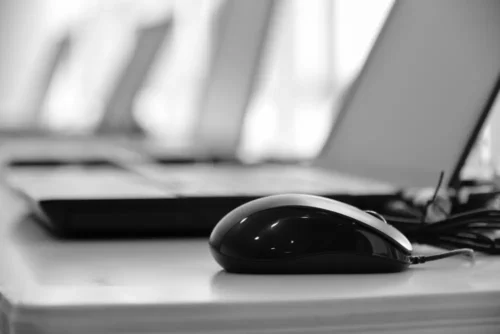 Why does my business need new workstations?
General Business growth (additional employees require additional workstations)
Business Merger (many additional employees)
Hardware failure (not under warranty and requires a replacement)
Workstation is end of life (higher risk of failure and data loss)
Spec of workstation not sufficient (limiting an employee's productivity and performance)
There are several things to take into account when looking to procure a new or replacement workstation
Cost / Budget
Make (Brand)
Processor (Performance)
RAM (Memory)
Disk (Storage)
Operating System & Edition (Windows 10/11 | Professional/Enterprise)
How to choose between a desktop and a laptop
Desktop
Generally, if you were to buy a laptop and a desktop with an identical spec, the laptop would be more expensive, making the desktop the workstation of choice for the budget-savvy business. What's more, desktops are more powerful than laptops mainly due to their size, heat output, and power consumption, meaning they outperform their counterparts. However, they do require more space - both in terms of the tower on the floor or the desk and the accompanying monitor, keyboard, and mouse. And of course, they can't be taken home in a bag at the end of the day. 
| | | | | | |
| --- | --- | --- | --- | --- | --- |
| | Ultra or Super Tower | Full Tower | Mid Tower | Mini Tower | SFF (Small Form Factor) |
| Physical Size | 27" (68cm) or more | 22" (55cm) or more | 18" (48cm) or more | 14" (35cm) or more | A few inches or less |
| Motherboards | All Sizes | ATX or smaller | ATX or smaller | Micro ATX / Mini ITX | Nano or Pico ITX |
Laptops
As we've seen, a laptop may be a more expensive and lower performing piece of kit in comparison to a desktop. We should also add that laptops can often have unpredictable battery performance, particularly over time, and are generally considered as less upgradeable, more difficult to repair, and more easily damaged or stolen.
Yet its compact size is a distinct advantage in a small office or for a workforce that needs to transport their work with them, whether to work remotely or on the go. A laptop can be used from almost anywhere, allowing your employees to visit clients or work from home more effectively.
What next?
If you need support choosing between a laptop or a desktop in your office workstation procurement, or narrowing down to what spec you need, please contact us and a member of our London-based team will be happy to help.