Server Migration
UK businesses of all sizes rely on servers to store and manage critical data, applications, and services. However, as technology continues to evolve, the need to migrate servers to a new platform or environment can arise. Server migration involves moving a business's entire IT infrastructure, including servers, applications, databases, and other assets, from one location to another. This process can be complex and time-consuming, requiring significant planning, resources, and expertise. Because of this, it's often recommended to work with a trusted IT provider to ensure a smooth server migration experience.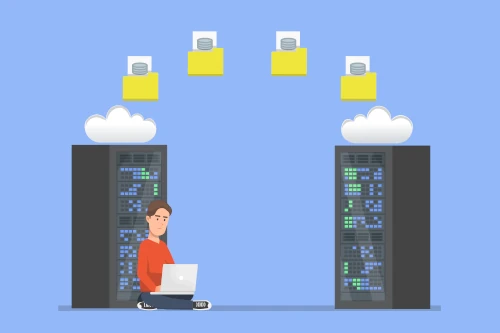 Does my business need to perform a server migration?
A business should consider migration when their current server infrastructure can no longer meet their needs, whether due to outdated technology, capacity constraints, or a desire to move to a new platform or cloud environment. Other reasons for server upgrade can include consolidating multiple servers into a single system, upgrading to a more powerful server, or relocating to a new data centre. Proxar IT Consulting can help you determine the right time to migrate your servers and ensure a smooth transition to your new environment.
Planning a server migration
Failing to plan for a server migration can have significant consequences for a business. Data loss, system downtime, and security breaches are just a few of the potential risks. A poorly executed server upgrade can lead to lost productivity, missed deadlines, and reputational damage.
At Proxar IT Consulting, we understand the importance of proper planning and execution when it comes to server migration. Our team of experts will work with you to develop a detailed migration plan that minimises downtime, reduces risk, and ensures the successful transfer of your critical business assets to your new IT environment. With our dedicated support, trust us to help you navigate the complexities of this process, so you can focus on growing your business.
The Proxar process for server migration services
We deliver server migrations in the UK based on 5 key points:
Gathering information and scoping the work
Assessing requirements based on scope. Identify problems and make recommendations
Migrate data and / or services
Test functionality of data and / or services
Go Live
What next?
Whether you require a physical to physical, physical to virtual or virtual to virtual, our server migration services for London and UK clients, are sure to provide the quality you're looking for. Delivered by experts executed with precision, you can be sure that our careful planning will have you up and running in no time. For more information please contact us and a member of our team will be happy to assist!