Internet and Networking for New Businesses
One of the most fundamental parts of setting up a new business IT infrastructure is ensuring that your Internet and Networking is designed and works to accommodate your business. Here at Proxar, we're proud to offer the best internet deals for small businesses in the UK that are just starting out, delivering the high quality services that you need to make your business a success. 
Internet Services
Running a business, you are going to want to have an Internet connection (also known as a Broadband Service). Unlike other providers offering new business internet setup, we understand that a broadband service can greatly differ from one location to the next, with several circumstances limiting speeds and quality of service. That's why we select the Internet Service Provider (ISP) to deliver the best internet setup tailored for your new business.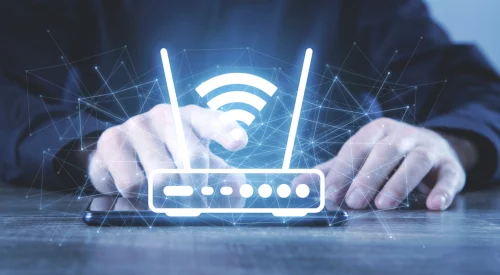 Typically, businesses choose a broadband service that is either:
Digital Subscriber Line (DSL) - transmission of data takes place over copper telephone lines using ADSL or SDSL technology
Fibre - transmission of data takes place converting electrical signals into light using a transparent glass fibre greatly exceeding speeds which DSL can provide
Satellite - transmission of data takes place via a satellite link. Speeds often are slower than DSL connections and services are often disrupted in extreme weather conditions
Our team of experienced engineers will work with you to help identify which broadband service will best suit your growing business.
Office Networking
With multiple aspects to consider such as hardware, resiliency, redundancy, future expansion, maintenance and security combined with implementation costs and ongoing support costs, the IT setup for new businesses leaves many entrepreneurs overwhelmed. Every UK company owner wants a robust network that is secure, resilient, and performs well. How that looks in practice will depend on your business sector and the impact an outage may have on your business. Here at Proxar, we work with you to identify these requirements and select the best network for you. 
After an initial, jargon-free conversation, we'll scope a network tailored exactly for your new business giving you the internet and networking that your venture needs to flourish.