IT Migrations
Many businesses throughout the UK have a need to perform a migration of some sort. This is often driven by either a business decision to start utilizing other (newer) technologies, or it stems down to existing technology/software/hardware becoming end of life and no longer being supported. Regardless of the reason the consequences to a business for not proceeding with an IT Migration often influence the decision in making it happen.
An IT Migration typically is the movement of data, software (or both) from one platform to another with the intention to improve Business functionality. The majority of IT Migrations end up in reducing IT costs, improving Security, consolidating data and services, and bringing your business up to date with latest technologies combined with best practises.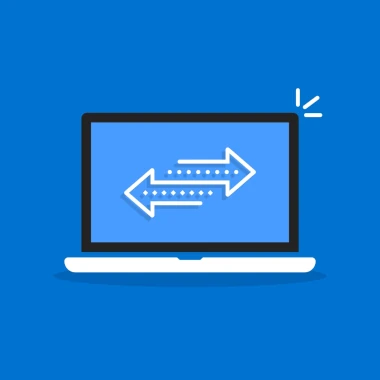 CORE IT MIGRATION SERVICES OFFERED IN THE UK:
Experienced IT Migration provider
Proxar IT Consulting have performed countless migrations for our London and UK clients, this combined with the multiple vendors we have closely worked with over the years and the partnerships we hold, gives us that upper advantage in delivering IT Migration projects not only to large scales whereby the numbers of users/devices/equipment might be in the hundreds, or you may have multiple offices. We also deliver the same excellent service to smaller scale businesses, meaning we can cater for almost any type of business providing confidence in our ability.
Our IT Migrations team stationed in London is fully equated to handling company acquisitions for businesses of all sizes and merging infrastructures to a designed and agreed plan without downtime.
A Migration type which is currently becoming highly popular is an IT Migration from an existing on-premise solution over to cloud - may that be in the form of Email or Data, or even a software solution needing to move over to Office 365 or Microsoft Azure or another cloud hosting provider.
Should you be looking to change your current IT provider, Proxar IT Consulting have the skills to do the Migration in a discreet and professional manor giving you a proficient service which you quite rightly deserve.
DATA MIGRATION
Do you have data which exists on your infrastructure and have found yourself in a position needing to relocate it to a new destination but maybe don't have the time or expertise to do this? Check out our Data migration service and see how we can help you
EMAIL MIGRATION
Are you looking to move your email platform from one provider to another, or maybe free up space and want to migrate existing mailboxes into an archive. Whatever Email migration service you are looking for Proxar IT Consulting can help
SERVER MIGRATION
Replacing, upgrading or adding a new server. Let us perform the migration for you and we will scope the requirements, timeframes and set expectations right from the beginning ensuring you have a working infrastructure with those migrated services ready for your Go Live date
IT MERGERS AND ACQUISITIONS
Need assistance with an IT merger or Acquisition? We can migrate your users, emails, data and servers and services in a planned and thought-out way which is designed to avoid and minimise disruption. Contact us to find out to discuss your merger or acquisition and find out more about how we can provide your business a slick and successful IT merger
OFFICE 365 MIGRATION
Is your business looking to move from one Office 365 Tenant to another and you need to migrate Users, Emails, Sharepoint data, users OneDrive data, Teams? Maybe you have existing subscriptions which need moving to accommodate existing licensing too? This is becoming a more common requirement for many businesses for a wide range of reasons
CHANGE IT SUPPORT COMPANY
Is your current IT Support company underperforming or taking hours if not days to resolve leaving your business feeling dissatisfied? Or maybe you feel that there is insufficient knowledge to support your business? Or the monthly costs are now just too expensive. Why not see what Proxar IT Consulting can do for your business
LICENSING AND SUBSCRIPTIONS
Proxar IT Consulting provide London and UK clients with licensing and subscription for various cloud-based infrastructure, networks and software applications. Being Microsoft Cloud Solution Providers (CSPs) we specialise in Office 365 licensing and Azure subscriptions catering for all your business needs