Endpoint Management with Intune
Here at Proxar IT Consulting, we offer expert advice and IT support for both Microsoft Endpoint and Microsoft Intune with autopilot management solutions in London, and throughout the UK.
What is Microsoft Endpoint?
Microsoft Endpoint management is a comprehensive solution for device management, security, and compliance. It allows businesses to manage their devices, data, and applications from a single management interface, ensuring that they are secure, compliant, and up-to-date. A fantastic addition for any business, endpoint management helps IT departments manage corporate resources, optimise their technology and application solutions, and improve their security posture. It works seamlessly with:
Microsoft Intune
Configuration Manager
Co-management
Data Analytics
Windows Autopilot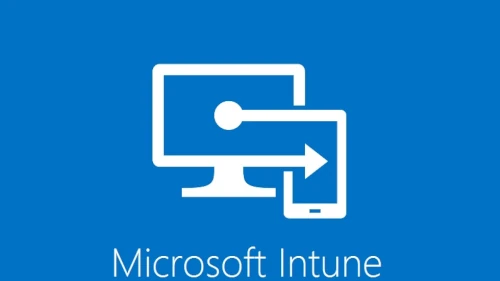 What is Microsoft Intune?
Microsoft Intune is a mobile device management (MDM) and mobile application management (MAM) provider for your apps and devices. Despite the term "mobile", its inbuilt features and settings can be used on smartphones and tablets running on Android, Android Enterprise, iOS/iPadOS, and macOS, as well as laptops and desktops running on Windows 10 or 11.
A cloud-based service, Microsoft Intune allows businesses to manage their devices and applications from a single console. With Intune, businesses can control access to their data and applications, manage updates, and enforce compliance policies revolving around business requirements. It also provides an overview dashboard from Endpoint Manager which allows businesses to see the status of both devices and users.
It can be used for:
Centralised Management
Data Encryption
Device Inventory
Mobile Device Tracking
Security Distribution
Apps Distribution
Remote Data wiping
Microsoft Intune works seamlessly with AutoPilot, a feature that allows businesses to preconfigure devices before they are deployed to employees. By ensuring that devices are secure, compliant, and ready to use right out of the box, AutoPilot streamlines the device deployment process, saving businesses time and money while offering a seamless user experience.
It also integrates with Azure Active Directory (Azure AD), making it the perfect choice for businesses using Cloud only infrastructures and on-premise platforms with hybrid, including Azure AD joined and Azure Hybrid Joined.
How can Proxar IT Consulting help?
Our highly experienced IT Consultants help UK businesses implement Microsoft Endpoint management, Microsoft Intune, and Autopilot to optimise their technology solutions. We work closely with our clients to offer comprehensive services, including assessment, design, implementation, and ongoing support. Our customised IT support solutions meet the specific requirements of our clients, ensuring a smoother, managed, IT experience. Contact us today to learn more about how we can help your business.