IT Mergers and Acquisitions
What's the difference between a merger, acquisition, and takeover?
A merger occurs when two separate businesses combine forces to create an extended or brand new business.
An acquisition is when one business buys most, or all, of another company's shares, adding to an existing portfolio.
A takeover is when a business takes or acquires control of another business without the agreement of the owner, and often with animosity.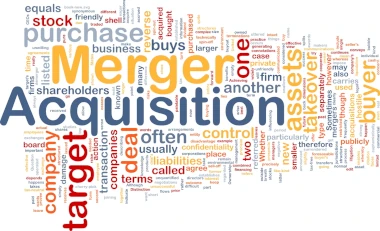 Why does my UK business need IT Support during it?
An acquisition or a merger is a challenging time for any business. During this period, a business's IT infrastructure is often one of the most critical areas that need to be addressed. Integrating two separate IT systems into a unified, efficient, and secure network can be a complex and challenging task involving migrating data, applications, and services, ensuring compatibility, and securing sensitive information. In addition, any interruption to IT services during the transition can result in a loss of productivity and revenue. Merger IT support, or acquisition IT support, is vital.
Proxar IT Consulting can help your business navigate these challenges, reduce the risk of downtime, and ensure a smooth integration of IT systems. We also help identify and address potential security risks, ensure compliance with regulatory requirements, and provide ongoing maintenance and support to ensure your new IT environment is optimised for the business's needs. With the right business merger IT support, businesses located in London and anywhere else in the UK, can focus on the strategic and financial aspects of the acquisition or merger, while leaving the technical aspects in the hands of experts.
Key Points to Consider
Users: Accounts and credentials
Workstations: Desktops – Monitors, Keyboards, Mice | Laptops, Docking Stations,
Peripherals: Printers | Scanners | Desk Phones | TVs
Servers: Physical | Virtual
Networking: Routers | Firewalls | Load Balancers | Access Points | Internet Service
Storage: NAS | SANs
Data:

Emails: User Mailboxes | Shared Mailboxes | Resource Mailboxes | Calendars
Documents: All users 'My Documents'
Corporate Shared Data: File Server | SharePoint | DropBox etc
Databases: SQL | MySQL | SQLExpress | Non-SQL

Software: Perpetual | Subscription based
Services: on-premise | cloud-based
Time Frames: Key dates
Cost: Budgets for new equipment | setups | terminating service contracts
Communication: Keeping user update with plans, downtimes, changes and timeframes
We ensure that your IT merger is precisely planned, with every system, account and process accounted for. We analyse multiple eventualities to pre-emptively identify issues and meticulously plan their resolutions. As a result, we're confident our merger IT support is second to none.
While acquisitions are closely related to a merger, they often have different IT requirements. We help you design, plan and project manage IT acquisitions of all sizes, providing effective acquisition IT support.
How can Proxar IT help with my business' merger or acquisition?
We offer services specifically designed towards IT Mergers and Acquisitions in London and other key cities, with engineers specialising in Office 365 Migrations, Email Migrations, Data Migrations and Server Migrations. When it comes to one of the biggest moves your business can make, be sure that you have the right team on the job. Contact us for more information.