Azure Backup
As an IT Support company, we encourage all UK businesses to use some form of backup solution for any of those unforeseen circumstances such as data corruption, human error (innocent or malicious), viruses, and cyber-attacks. Quick recoveries  also help to protect your data against ransomware attacks by implementing preventative measures to keep your business safe.
Microsoft Azure Backups is a secure and cost-effective solution helping to protect your business. An inbuilt service, our Microsoft Azure Backups backup and restore your data, benefiting businesses with: 
Convenience - a web based management and reporting with user authentication using SSO
Scalable Capacity - double or triple the required capacity in minutes
No long-term contracts
Fully managed Platform as a Service (PaaS)
Security and encryption (both in transit and at rest) ensures the compliance is fully met
Replication of Backups (LRS, GRS, ZRS)
Value for money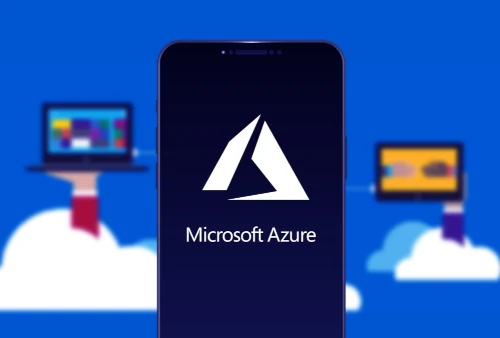 What can I back up?
| Backup Type | Description of Backup |
| --- | --- |
| Azure Blobs | Azure Blobs containing unstructured data |
| Azure Database for PostgreSQL servers | Backup Azure PostgreSQL databases and retain the backups for up to 10 years |
| Azure Files shares | Azure File shares to a storage account |
| Azure Managed Disks | Azure Managed Disks |
| Azure VMs | Backup entire Windows/Linux VMs (using backup extensions) or back up files, folders, and system state using the MARS agent |
| On-premises | Backup files, folders, system state using the Microsoft Azure Recovery Services (MARS) agent |
| SAP HANA databases in Azure VMs | Backup SAP HANA databases running on Azure VMs |
| SQL Server in Azure VMs | Backup SQL Server databases running on Azure VMs |
What next?
If you're looking to start backing up your cloud environment and need a helping hand in the setup, our London based team will be more than happy to assist you. Our team can advise on the prerequisites, help to choose solutions, and implement a professional Azure Backup policy. Contact us for more information today.