Microsoft Defender EDR Consulting
Microsoft Defender EDR is a cutting-edge endpoint detection and response (EDR) solution that offers advanced threat protection capabilities to businesses. It uses machine learning and artificial intelligence algorithms to analyse endpoint data and detect potential security threats in real-time. With Microsoft Defender EDR, UK businesses can proactively identify and respond to security incidents, minimising the risk of data breaches and other cyber attacks. Particularly useful for businesses that want to strengthen their security posture and protect sensitive data from potential threats, EDR gives you complete visibility and control over every device on your network with an easy to view dashboard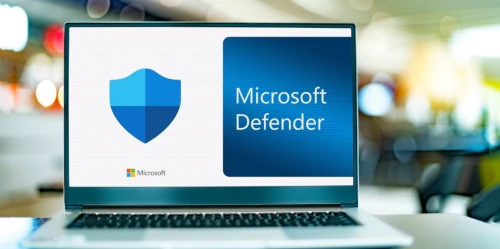 What are the benefits of Microsoft Defender EDR?
Many businesses are already realising Microsoft Defender EDR's benefits, including:
Proactively hunting for threats
Improve cyber security
Isolation
Email notifications
Custom rules
What is EDR block mode?
Microsoft Defender EDR block mode integrates threat and vulnerability management, meaning that your business is protected from malicious attacks and suspicious behaviour even if Microsoft Defender is not the primary antivirus product in use.
How can Proxar help?
At Proxar IT Consulting, we offer a range of EDR consulting services to help businesses strengthen their security posture and protect their critical assets. Our team of expert consultants can help not only London based firms but in fact any UK based company to evaluate their existing security infrastructure, identify vulnerabilities and recommend EDR solutions that are tailored to their specific needs. We've helped clients take a proactive approach to their security and protect their sensitive data from potential cyber threats, including businesses who are: 
completely on-premise and need to include an Office 365 deployment too
using a hybrid infrastructure (partially on-premise and partially in cloud)
using Azure AD
using Azure AADDS
If you are looking to improve your business with the aim of reducing risk, then Microsoft Defender EDR Consulting is the right way to go. Contact us today for more information and a member of our team will be happy to assist.