Dell and HP Server Procurement
Here at Proxar IT Consulting, we've worked with our preferred UK partners, Dell EMC and HP, for many years. We trust the quality and reliability of their servers, and enjoy the advantages of complete customisation of:
Processors
Memory
Internal Storage
Network Adapters
Power Supply
Operating System
User Cals
Remote Management
Warranty/Support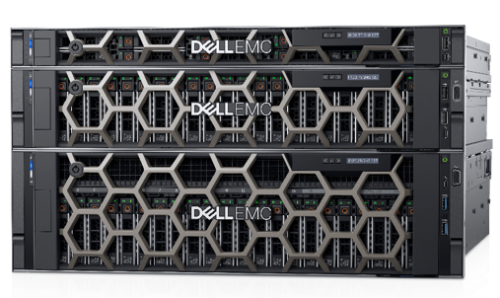 We're confident in the qualities of their servers. That's why we offer a Server Procurement service dedicated to both Dell EMC and HP.
We work according to your business priorities. We can custom spec a design to match your preferred budget, or, if you have already selected a preferred specification, work to secure you the best possible price in the UK for your equipment. Should you wish to discuss your requirements with us, we'll find what works for you.
Dell Servers Procurement
The Dell EMC PowerEdge range comes in both Rack mountable and Tower Servers, you can be sure to find a Dell Server which is suitable for your business with the necessary spec.
Rack Servers:
Dell EMC PowerEdge Rack mountable Servers designed to be installed within a rack and come in sizes ranging from 1U right up to 5U.
Providing you with a wide choice, from a range of one, two or four-sockets (CPUs), Dell PowerEdge Rack Servers deliver high core density for your business, applications, virtualization and cloud-native workloads.
Tower Servers:
Dell Tower Servers come with Single or Dual sockets:

single-socket (1 CPU) tower servers offer a cost-effective, entry-level solutions for businesses this is often a popular choice for starting companies designed for core office workloads
Dual-socket (2 CPUs) tower servers deliver higher performance and speed than a single-socket Tower, enabling more scalability to those features your business chooses to use.
Hewlett Packard Enterprise (HPE) ProLiant Server Procurement
HP ProLiant Servers (just like Dell) come in Rack Mountable and Tower form. With customisable options based on your business needs.
Rack Servers:
HPE with their ProLiant DL, XL, Apollo and Superdome Flex range deliver Rack mountable Servers coming in sizes ranging from 1U up to 4U.
Diverse server computing using Generation10 and Generation 10Plus
Tower Servers:
HP ProLiant MicroServer and ML range

single-socket (1 CPU) tower servers offer a cost-effective, entry-level solutions for businesses this is often a popular choice for starting companies designed for core office workloads
dual-socket (2 CPUs) tower servers deliver higher performance and speed than a single-socket Tower, enabling more scalability to those features your business chooses to use