Microsoft Azure Subscriptions
Well, briefly, Microsoft Azure is a cloud computing platform that offers a wide range of services for UK businesses. It provides flexible and scalable solutions for computing, storage, analytics, networking, and more. Azure enables businesses to build, deploy, and manage applications and services with ease, without the need for upfront infrastructure investments. It offers a global network of data centres, allowing businesses to reach their customers with low latency and high performance. Azure also provides robust security measures and compliance certifications, ensuring the protection of data and meeting regulatory requirements. Additionally, Azure supports a diverse set of programming languages and integrates seamlessly with other Microsoft tools and services. With Azure, businesses can optimise costs, increase productivity, and innovate faster, as it provides a powerful and reliable platform for their cloud computing needs.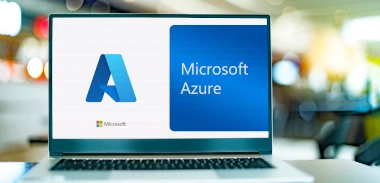 Why do I need a Microsoft Azure subscription?
If you're running a business from Microsoft Azure, you'll need an Azure Subscription as a prerequisite. The Microsoft web portal acts as a single billing unit for all of your Azure business resources, with the subscription tied to a single account. Please note that an Azure Subscription is different to a Microsoft Office 365 subscription
Depending on the type of your business, your commitment level, and your needs, there are different ways to procure a Microsoft Azure Subscription.
As Indirect Cloud Solutions Providers (CSPs) in the UK, Proxar IT Consulting can provide Indirect Microsoft CSP, meaning our clients can benefit from a Microsoft Azure subscription provided by the same company that delivers your IT Support services. This will give you the advantage of not only having the ability to use an IT Support Help Desk to support your IT needs but also having a London founded Consultancy Team for any Consultancy services you may require in the future. By already being integrated, we can hit the ground running with a working knowledge of your current infrastructure!
Comparison of Microsoft Azure Subscriptions with Pros and Cons
Pay-as-you-go
(via credit card)
Enterprise Agreement
(EA)
Indirect
CSP
Direct
CSP
Pros
Technical support with good experience

Standard procurement flow
Substantial discounts for high volume

Combine licenses and Azure Services under the same agreement
More personable experience

Consultants that know the customer and the business (when using IT Support Services)

Each purchasing mechanism for local, small companies
Ability to turn services off or on

Consultants that know the customer and the business

A better technical support team

More significant discounts in comparison with Indirect CSP or what Microsoft is offering
Cons
Support might be slow

Standard Azure Subscription rates without the discount

No business consultancy

No direct support related to setup/implementation
Locked into a 3-year program

Lack of flexibility
Support offered by a 3d party

The profit margin is split between two tiers
Price can be higher than EA