IT Security Consulting
In today's digital age, cybersecurity is crucial for businesses of all sizes. Cyber threats are becoming more sophisticated, and companies must be vigilant in protecting their data and systems from attacks. That's where IT Security consulting firms come in. At Proxar, we're diligent in protecting our UK customers from cyberattacks through our dedicated IT Security consulting services. Our team of cybersecurity experts can help you develop and implement a comprehensive security strategy to safeguard your business.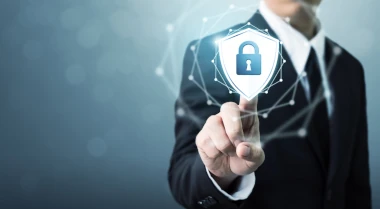 IT Security Consultancy Services
At Proxar IT Consulting, we provide a full suite of IT Security Consulting services across the UK. This can help a business with whatever challenges they are facing which is delivered as follows:
Assessment – We look at every aspect of your business to determine applicable threats. We'll also assess your overall security position and see how it can be improved
Prioritise – identify and prioritise security recommendations based on the assessment findings
Roadmap –building a roadmap for the implementation of the top security recommendations
Design/Deploy – prepare and deploy the recommended items
Our IT security consulting encompass:
In-depth networking skills with in-house Microsoft and Cisco expertise.
Attuned to Microsoft 365 and Office 365 advanced security and information protection.
Implements zero trust solutions that will always offer the best security.
Security breach investigations.
Security assessments and remediation.
Framework for IT Security Consultancy
We take into account many factors such as staff security awareness, removable storage and data handling processes as well as HR practices, shadow IT and more besides:
Information security policies and governance
Networking including Wi-Fi, firewalls, VPNs and web filtering
Intrusion Prevention System and/or Intrusion Detection Systems
Identity protection, authentication and auditing
Email spam, malware and phishing protection
Device management and endpoint health including encryption, antivirus and compliance
Team collaboration and storage with retention, classification, data loss prevention and archiving
Key Security Consulting services we deliver in London and the UK:
Devices Access
Security Breach Management and Awareness
Securing Applications with Single Sign-on
Data Governance
Want to know more?
At Proxar IT Consulting, we take a proactive approach to IT security consulting. We work with you to understand your business operations and develop a comprehensive security strategy that protects your data, systems, and reputation. We offer a range of security consulting services, including risk assessments, penetration testing, incident response planning, and security awareness training. Don't wait until it's too late to protect your business from cyber threats. Contact Proxar IT Consulting today for all your IT security consulting needs.