Plan your Office IT Move
Looking to move offices in the UK? Looking for a professional IT office relocation plan, or need some guidance to create one? We're here to help.
Your Office IT move checklist
After you've signed your contract for your new UK office, you're going to need to think about a few things, including your office IT relocation. We've made the following checklist of things you need to consider.
Budget. How much are you willing to allocate to your office IT move? Don't forget the costs of things like procurement, setup, and audits.
Internet Connection. What type of connection and speeds are required to accommodate your business? Under what time frames?
Network (Wired) – consider how many devices there will be connected to your network with any future expansions considered for scoping the network design
Network (Wireless) – ensure you have sufficient Access Points to provide good coverage around the office. A Network Audit would likely be beneficial.
IT Equipment (existing) – is your current equipment suitable for the new office?
IT Equipment (new) – do you require any new equipment?
Floor Plan. Consider the layout and the implications for space. Do you have enough network ports and power and are they located close to the desks? Do you have enough space for all necessary desks? Are the printers conveniently located? Is there sufficient space in the comms room for your equipment?
Once you've considered these questions, we plan for four different phases.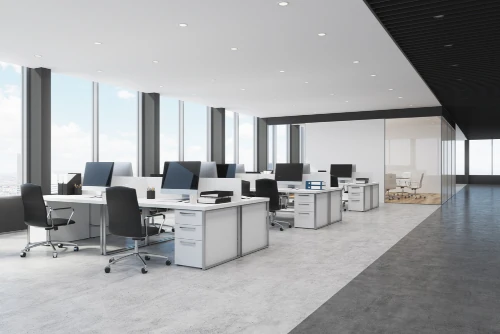 Phase 1 – Audit
An onsite audit can be one of the most useful things in the planning stage. Audits help flag any issues or concerns before your move in date, giving us the opportunity to resolve them for you smoothly and proactively. Our audits consist of:
Full walk around of the office floor identifying issues
Review of Comms Room identifying issues
Networking dependencies and issues
Internet Service Provider (ISP) broadband package and your requirements
Equipment overview and issues
Documentation of the Audit
Phase 2 – Configuration and Procurement or Moving existing IT equipment
When it comes to an IT office move, it's often the case that procuring new equipment is the most straightforward and recommended option. In addition to the upgraded IT equipment, your business also benefits from being able to install the new equipment while leaving your existing equipment untouched. This means you can test internet connectivity and the overall network avoiding downtime and delays to your Go live. At Proxar, we can help ensure any new IT equipment needed is purchased and ready for delivery for your moving in date.
Alternatively, if you've chosen to keep your existing IT equipment as part of your UK business IT office move, we recommend ensuring it has been packed carefully to help prevent breakages. As a top tip, it often helps to label equipment so that the removal firm know exactly where to place the equipment upon delivering it to the new office - while helping you locate specific equipment much quicker when it's time to unpack!
Phase 3 –Unpacking and connecting equipment
Unpacking equipment and connecting carefully will ultimately save you money! This is often a good opportunity to check any existing (or create) an asset list. Doing so will make your IT management much smoother in the future. If you need support with connecting your new office, Proxar IT can help.
Phase 4 –Final Testing
The final phase of your IT office relocation! When everything unpacked and connected, you can now perform full testing of your infrastructure. Checking devices and all key services are working is essential to the smooth running of your business. With networking dependencies such as Firewalls, switches and load balancing combined with VPN access and corporate and guest Wi-Fi requirements reconfiguring your monitoring is also a sure way to identify any problems too
Proxar IT Consulting can help you plan your office IT Move around London or across the UK, with each step as well as provide you with continued IT Support services. Contact us for more information.