IT Asset Management
Running a business almost certainly equates to IT equipment, but how many UK company owners can honestly say they know exactly what IT equipment they manage and its location? What about which users have which devices or when warranties are going to expire?
Improper management of your IT equipment can be time consuming and costly, not to mention posing a risk to the security of your business.
If you couldn't answer 'yes' to the above questions, we recommend outsourced IT Asset management.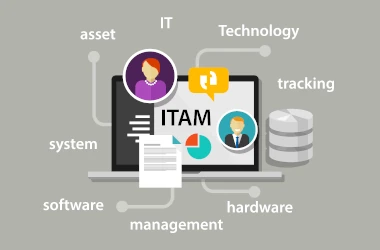 What is IT Asset Management (ITAM)?
IT Asset Management provides you with a comprehensive inventory of your business IT Assets containing full details such as make, model, spec, purchase date, serial numbers, warranty details, and where applicable, location and assigned user.
Correct use of an IT Asset Management tool helps the IT department with deployments, maintenance and upgrades but also assists with budgets, obtaining leavers equipment and auditing purposes.
What is an IT asset?
An IT Asset is the hardware or software which is being used to run the IT infrastructure for your business. This can include:
Desktop Computers
Keyboards
Laptop Computers
Mice
Mobile Phones
Monitors
Physical Servers
Printers
Scanners
Tablets
TVs
Virtual Servers
Firewalls
Load Balancers
Modules & Accessories
Network Attached Storage (NAS)
Network Controllers
Routers
Storage Attached Network (SAN)
Switches
Wireless Access Points
Any Licences
Any Software
Any Subscriptions
Device CALs
User CALs
Proxar IT Consulting can help you set up your own IT Asset Management solution that can obtain real-time data on software which has been deployed and identify security vulnerabilities for essential Update Management. If required, we can even automate devices to enrol straight into your IT Asset Management tool without the need to even click a button!
For a fully comprehensive IT Asset Management solution in London and the UK, contact us today.