5 things to consider when choosing an IT support provider 
In today's digital landscape, businesses rely heavily on technology to perform their daily functions. Yet many struggle with the complexities and demands of managing and maintaining an efficient IT infrastructure, particularly as the business begins to grow, offer new services, and reckon with the increasing threats of cyberattacks.
For many UK businesses, partnering with a reliable IT support provider is crucial. Yet with so many providers available, how can you choose the best in the market? 
When selecting an IT support provider, there are five essential factors to consider. In this article, we'll explore each of these in turn.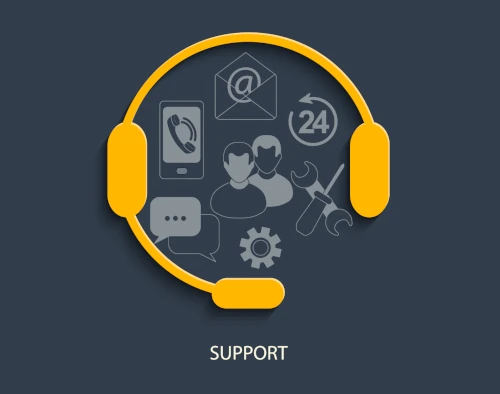 Expertise and Technical Proficiency.
This is perhaps the most obvious. When choosing an IT support provider, it is essential to assess their expertise and technical proficiency. Without the right skills, knowledge, and experience, an IT support provider can do more harm than good, and amount to little more than an additional expense. Of course, the reverse is also true: when you find an IT company with the right skills and expertise, they can grow your businesses in ways you never imagined.
With over two decades of experience, Proxar IT Consulting boasts a team of highly skilled professionals. Certified experts in various technologies, our engineers tackle complex IT challenges with ease. Our extensive knowledge and experience in diverse IT domains enables us to provide cutting-edge solutions tailored to the specific needs of each client, helping them stay up-to-date with the latest industry trends and remain competitive in today's digital world.
Proactive Approach to Support
A proactive approach to IT support is crucial for minimising downtime and preventing potential issues before they escalate. At Proxar IT Consulting, a proactive approach is embedded deep within our philosophy: we employ advanced monitoring systems to detect and resolve potential IT problems preemptively, and are firm believers that prevention is better than cure.
A proactive approach helps identify vulnerabilities, optimise system performance, and ensure uninterrupted operations for businesses. By nipping issues in the bud, it can save considerable time, money, and unnecessary disruptions, making it a must-have when considering a new IT service provider.
Scalability and Flexibility
As businesses grow and evolve, their IT needs also change. Therefore, it's essential to choose an IT support provider that can scale and adapt to your business requirements. The world of technology is rapidly evolving: what may be a critical IT requirement today may be replaced by the latest technology tomorrow; similarly, as your UK company grows, you may find yourself in need of greater resources, defences, or capabilities. In those instances, it's not feasible to swap IT service provider for each trend or growth pattern. Instead, it's vital to choose one that can offer you what you need, when you need it.
Here at Proxar IT Consulting, we offers flexible solutions catering to the specific needs of each client, regardless of their size or industry. Whether a company requires a comprehensive IT support package or specific services like cloud migration, cybersecurity, or infrastructure management, Proxar has the expertise and scalability to meet those needs. Our ability to provide tailored solutions ensures that businesses can focus on their core operations while relying on Proxar for reliable and adaptable IT support - no matter what cycle of growth they're experiencing.
Proven Track Record and Client Satisfaction
When selecting an IT support provider, it's essential to evaluate their track record and client satisfaction levels. Customer reviews are a powerful litmus test for any business, and can give you vital insight into an IT service providers' expertise, response times, successes, and so much more. They're one of the best ways to get the measure of a business, and indeed, when it comes to choosing between two companies, reputation deserves the weight it carries in making the final choice.
Over the past twenty years, we're proud to have established a strong reputation in the industry through our consistent delivery of high-quality services and customer satisfaction. Our extensive portfolio of successful projects and long-standing client relationships is testament to our commitment to excellence, and we're delighted that our clients repeatedly cite our professionalism, reliability, and proactive approach as their reason for choosing Proxar again and again.
Comprehensive Security Measures
In an era of increasing cyber threats, robust cybersecurity measures are paramount. When selecting an IT support provider, it's crucial to ensure that they prioritise security and take appropriate measures to protect sensitive business data. Failure to do so can lead to data breaches, reputational damage, financial loss, litigations, and even ruin of the business. With such dramatic consequences at bay, choosing an IT provider that dismisses the importance of cybersecurity is a risk many businesses simply can't afford.
Proxar IT Consulting recognizes the criticality of cybersecurity and offers comprehensive security solutions to safeguard businesses from potential threats. As a Cyber Essentials + accredited organisation, we employ industry best practices, advanced threat detection tools, and encryption techniques to mitigate risks effectively. As a result, we help businesses build a robust defence against cyberattacks, ensuring the confidentiality, integrity, and availability of their critical information remains intact.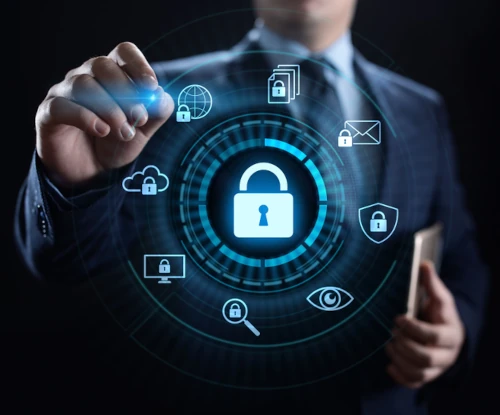 Making the right decision for your business
Choosing the right IT support provider in the UK, is a decision that can significantly impact the success and efficiency of a business. By considering factors such as expertise, proactive support, scalability, track record, and security, businesses can make an informed choice. We're proud that in all these criteria, including our exceptional technical proficiency, proactive approach to support, scalability, proven track record, and comprehensive security measures, London-based Proxar IT Consulting emerges as an outstanding choice. To learn more about our offering, visit our main website here.