The Proxar philosophy: IT Support Services that are premium, proactive, and flexible
Here at Proxar IT Consulting, we do things a little differently than most IT Support Companies in the UK. We believe in the time-tested principle that quality service should be readily available and speak for itself, without any gimmicks or tricks. We understand that when you pick up the phone for an IT solution, that you want to speak to a real human, and that when it comes to problems, it's better to nip them in the bud before they spiral out of control. 
So how do we put this into practice in the world of IT Support? Read more to learn just how we deliver the premium support you need, in a way that suits you.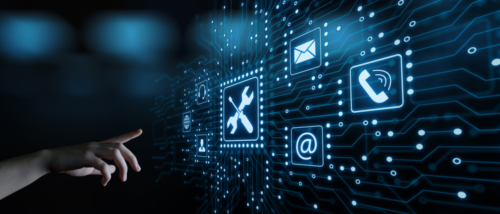 A proactive approach
Here at Proxar IT Consulting, our defining principle is that a proactive approach is far superior to a reactive one. Analogies about stables doors and horses spring to mind, but there's little denying that most of us would prefer to prevent a problem from happening in the first place rather than endure the chaos and damages of trying to get it under control.
That's why we don't simply fix the issues that you report. We anticipate, identify, and resolve potential trouble-spots before they become a nuisance or threat to your business. Our experience and expertise in knowing exactly what to look for means that in many instances, we can identify and resolve problems you may not even be aware of. Our default proactive approach to IT support means that your business spends less time in crisis mode, and more time enjoying the benefits of smooth and secure IT.
30 day rolling contracts
We don't believe in tying our UK customers into lengthy, burdensome contracts. In fact, we know that these contracts can disguise poor service that wouldn't live up to competition if customers had free choice of where to go each month. 
That's why we opt for something different: our 30 day rolling contracts are available for all of our services. We're so confident that the quality of our work will speak for itself, we put it to the test every month by giving customers the option to choose us again and again.
Direct Access to IT Support Services Experts
For some London companies, accessing their IT support means a gruelling process of long queues and painful holding music before reaching an unskilled, overseas worker who 'logs' your concern. You're left waiting for somebody who actually knows what they're talking about to ring you back when they get a chance, frustrated and impatient. 
That's not how things work here at Proxar IT. We give you direct access to the experts, meaning that when you pick up the phone, you'll be put through to somebody who can fix your problem straight away. Our London-based support engineers are ready to help businesses across the UK get the IT support they need quickly and easily.
We want to make your budgeting as easy as possible. That's why we're upfront and transparent about all of our costs.
Our IT calculator offers full transparency over the cost you can expect for your IT Support needs. If you know exactly what you need, you can answer the questions in under five minutes and receive an immediate baseline quote that takes the mystery out of IT support costs.
If you're not quite sure what you'll need, or want to explore more of our services, we also provide a dedicated space where we detail exactly what services are included at each level of our packages. Our tailored IT Support packages, ranging from silver, gold, and platinum, are fully transparent, meaning you can select the level of service that's right for you, rather than being tricked into an upsell and paying for services you don't need.
By being honest about likely costs and services, we remove any questions of nasty surprises and hidden expenses.
Monthly reporting and support reviews
Making sure our customers are receiving the high-quality of IT Support they deserve is at the heart of what we do here at Proxar IT Consulting. That's why we want to make sure that we're hitting your needs and targets every month that we work together.
With our gold and platinum IT Support packages, we offer monthly reporting and support reviews, where we discuss exactly what's been achieved each month and how we can continue delivering the support you need. These honest conversations help you learn more about what we've delivered on a monthly basis and continue to make the most out of our services.
Like the sound of our philosophy?
Our philosophy that IT Support Services should be forward-thinking, high-quality, and flexible isn't rocket science, but it's increasingly hard to come by.
If you're interested in a premium service that lets its work speak for itself rather than relying on hidden costs or lengthy contracts, get in contact with Proxar IT Consulting today to learn how we can support all of your business' IT needs.