What Are Managed IT Support Services?
A "managed IT support service" refers to on-demand IT support from a specialist business, often referred to as a Managed Services Provider (MSP). Could your business benefit from the services provided by an MSP like Proxar IT Consulting? Continue reading below as we cover the four most in-demand managed services offered by managed IT service providers in the UK.

What is Managed IT Support
Managed IT services provide partial or full coverage and management of your business' IT needs via a third party. Many MSPs offer managed IT services in the UK and beyond and can provide IT support 24 hours, seven days a week, should your business require it. Managed IT services are also highly flexible, allowing you to tailor the service package to the requirements of your business.
As an established London based Managed IT service provider, Proxar IT Consulting take on a proactive approach to support. Rather than simply responding to a support request when something goes wrong, a managed service team will continually monitor your equipment to identify problems and take action to prevent failures before they even happen.
Putting your UK business in the hands of a reliable IT support company can be highly advantageous as doing so allows you to focus on running your company with peace of mind.
What are the services offered as managed IT support?
1. 24/7 help desk
IT support is perhaps the most common and most visible managed IT service on offer. Every managed IT service provider in the UK will have a help desk or hotline to contact, many even outside working hours. Acquiring 24/7 services keep downtime to a minimum and ensures that an expert will quickly respond if something breaks in your IT network, no matter what time of the day it may be.
Your agreement with the managed IT service providers should include the expected wait time for responses. This will guarantee that any problems you report are resolved promptly and efficiently, saving your business from downtime.
2. Desktop as a Service (DaaS)
As more and more businesses allow employees to work on the go or from the comforts of their own homes, DaaS has become a solution to some logistical problems of working remotely. This managed service provides a desktop computer interface that your employees can access anywhere in the UK or worldwide, using any device.
Clients are guaranteed to have a safe connection to the computer they use for work and are able to run any programs they need. Additionally, DaaS can securely connect and pull data from the company's IT network allowing employees to work remotely while mitigating security concerns due to the potentially sensitive data are transmitted over a company network.
3. Identity and Access Management (IDAM)
Identity and Access Management or IDAM can enhance the security of your existing IT network. An IDAM solution provides role-based access to company data, allowing businesses to restrict sensitive data to authorised employees only.
An Identity and Access Management solution should be flexible enough to give temporary and time-limited access to employees or revoke access once it is no longer needed.
4. Managed hosting
Managed hosting reduces the expenses of maintaining servers for your applications, websites, and other systems in-house. Purchasing, setting up, and employing someone to maintain IT equipment can be very costly, especially in the long term.
Fortunately, an MSP can provide the infrastructure, data servers, and other resources required to run websites, software, or complex applications with managed hosting. The MSP will also be responsible for the upkeep, maintenance, and security, allowing you to focus solely on your business processes.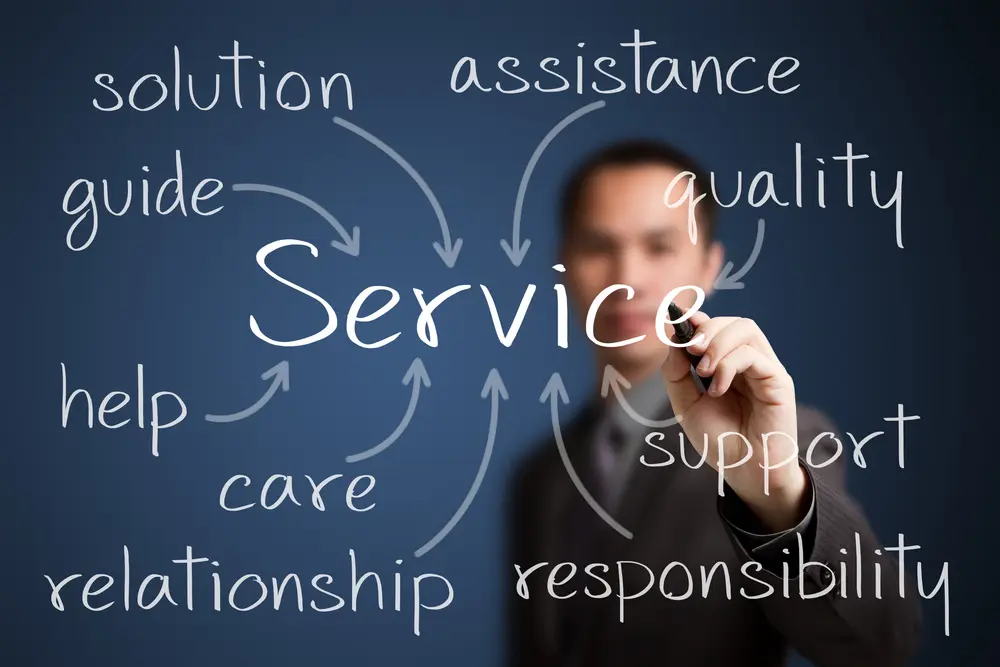 Acquire IT Support Services Today!
IT support is an asset that can help mitigate the opportunity cost of lost working hours or customers who cannot get the help they need from you.
Interested in managed IT services for your business? Get in touch with Proxar IT Consulting, one of the leading IT service providers in the United Kingdom today.
As a top IT industry player in the UK, we offer valuable services to our clients. From IT support in the London to cloud solutions, IT security, network management, IT consulting, a 24/7 help desk, and more. Visit our homepage to view the complete list of the IT services that we provide.
For general enquiries get in touch on +44 (0) 203 515 5555. Alternatively, you can use our contact form here at contact-us or email us at sales@proxar.co.uk.
FREQUENTLY ASKED QUESTIONS
What are managed services in the IT industry?
Managed service providers, or MSPs, offer full-spectrum third-party IT support to businesses, from installation to maintenance of hardware and software. The support that we offer here at Proxar IT Consulting also covers a wide range of others managed IT support services such as 24/7 emergency response and monitoring, disaster response planning, consultancy and advice, and many more.
What are technology managed services?
Managed IT service providers assume responsibility for managing your business technology. This often includes hardware and software solutions, server managed services, as well as software services and general IT support. Therefore, if you are interested in reaping the benefits of having managed IT support services for your business, give Proxar IT Consulting a call today.
What are the benefits of managed IT services?
Fixed operating expenses or expenditure
Cut operational and sunk costs
Get to work with experienced experts
24/7 support with a faster response time
Tested cybersecurity support
Get access to their proactive monitoring services
Law compliant data support services
Get access to the best vendors for necessary software and hardware
What is the difference between managed services and outsourcing?
Typically, through outsourcing, you only select specific services from a third-party company to address particular shortcomings in your business processes. On the other hand, a managed service provider offers a broad scope of technology services on-demand to meet any need that arises.
Is IT support important?
The short answer to this question is yes. Cybercrimes are becoming more and more common, not just in the United Kingdom but around the world. This makes them a big problem for businesses everywhere. Thankfully, companies that offer professional IT support solutions like Proxar can manage your IT infrastructure, mitigate digital threats, and resolve most technical issues with ease.
Why do you need IT support?
Direct IT support assistance offers you peace of mind knowing that your digital assets are in the hands of a professional. A team of managed IT support providers can help to ensure that only authorised people can access your infrastructure and keep your business information safe from cyberattackers.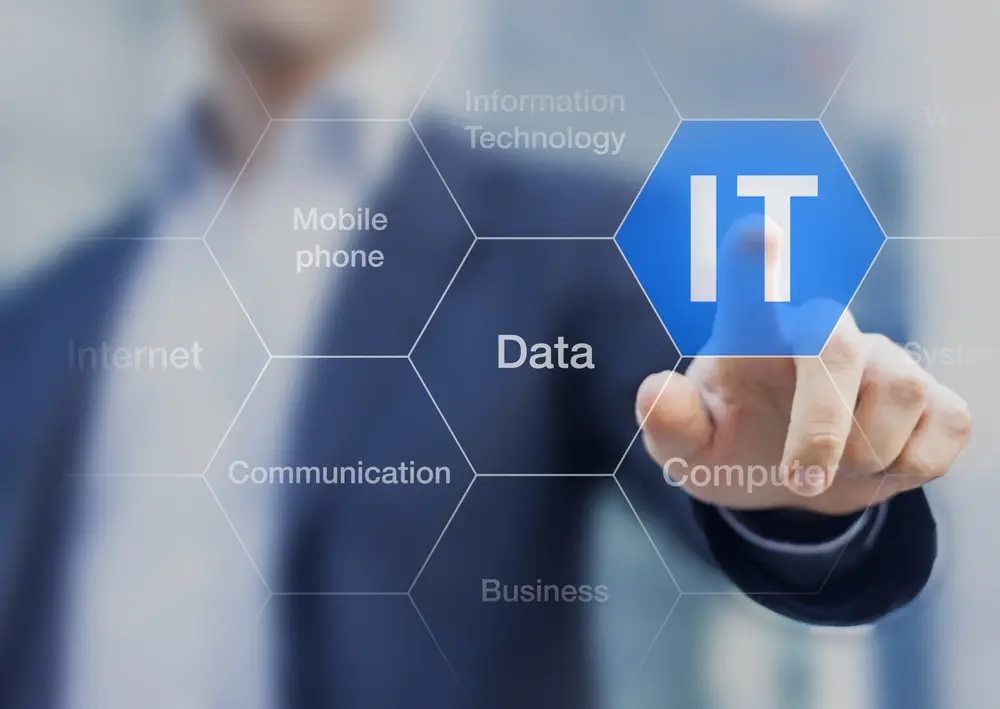 Key Advantages To Using Managed IT Services
By hiring a managed IT service, your company will enjoy the following benefits:
You don't have to include the IT staff in the payroll.
Your business can conveniently keep up with the IT expertise demands.
A managed service IT service provider is equipped with a more effective deployment strategy.
They offer 24/7 support for your systems.
You will not have to deal with the necessary compliance obligations.
You can budget for a fixed monthly cost.
How Managed IT Services Could Benefit Your Business
Managed IT services offer flat-rate monthly fees, customisable to fit the long-term needs of your business. Moreover, your business will reap the benefits of the professional experience they offer. You can expect them to be more innovative and efficient in solving problems, having garnered broad knowledge about the techniques that work effectively.
Pros And Cons Of A Managed IT Service Provider For A Small Business
Pros:
Your company will have someone to fix issues and provide managed IT service solutions such as their monitoring services to avoid such problems occurring.
You will be provided with appropriate software and hardware for your IT needs.
IT managed service providers are also well-equipped with knowledge in the field.
Through the services of an IT managed service provider, you will have access to a more effective business continuity plan
Cons:
If the IT managed service provider you hire is located overseas, you can't rely on them for issues that need a physical presence, such as printer malfunction.
While they offer excellent value for money, IT managed services do not often come cheap. Thankfully, many companies such as Proxar offer high-class services at very affordable rates.
Coverage does not always include everything. For this reason, we recommend to talk to your prospective company before hiring them to make sure that you'll get the services your business needs.
Tips For Selecting An IT Support Company
Make sure that the IT support company you hire provides both on-site and remote services if required.
Hire a company with experience and credibility in your industry.
Consider the response time of the company when an issue occurs.
Hire a company that provides optional services that correspond to your needs.
The IT support that you employ should ask you for feedback on the services they have provided.
Check some reputable review websites to determine what their previous customers have to say about them.
Acquiring a high-quality IT support service is crucial for a business to operate continuously. Fortunately, Proxar IT Consulting can help. Get in touch with our professional IT experts today!