The ins and outs of IT Migrations
Adaptability and evolution is a must for UK companies to remain competitive in today's fast-paced environment. For businesses, this often means upgrading or migrating your IT systems to stay up to date with changing technologies, security threats, and customer demands, and in turn, requires IT migrations. An IT migration is the process of moving data, applications, and infrastructure from one system to another. It can be a daunting task for businesses: they can involve complicated processes and risk significant downtime or data loss if they go awry. At Proxar IT Consulting, we offer services to help UK businesses manage and execute IT migrations successfully and seamlessly. 
In this article, we'll explore the ins and outs of IT migration process, why your business may need them, the steps involved in executing a successful IT migration, and how Proxar IT Consulting can help.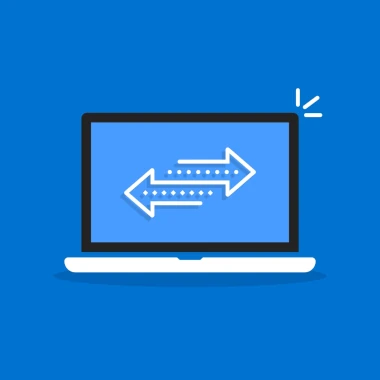 What are IT Migrations?
As we said above, an IT migration is the process of moving any aspect of your IT from one system to another. This can include migrating to a new hardware or software platform, moving to the cloud, or upgrading to a newer version of an existing system. Typically, IT migrations are undertaken to improve performance, increase efficiency, reduce costs, and improve security.
What are the benefits of an IT Migration?
Sometimes, IT migrations are unavoidable, such as when a business is undertaking a merger or acquisition and is required to blend two IT systems. Alternatively, IT migrations can also be actively chosen by businesses in order to reap rewards including:
Upgraded Legacy Systems. Legacy systems are outdated and can be costly to maintain. Migrating to newer technologies can help businesses reduce costs, increase efficiency, and improve performance.
Improved Security. Older systems are more vulnerable to security threats, and upgrading to newer technologies can help businesses enhance their security posture.
Enhanced Performance. Newer technologies are often faster and more efficient than older ones, which can help you improve your organisation's productivity and customer satisfaction.
Increased Scalability. Migrating to the cloud or a newer system can provide businesses with greater scalability, allowing them to adjust to changing business needs and demands.
Steps to Executing a Successful IT Migration
IT migration process can be complex and time-consuming, and if not executed correctly, can lead to downtime, data loss, and increased costs. At Proxar, we plan each step of an IT migration thoroughly and execute it with precision in order to achieve the best result possible. We work in close partnership with your business to follow these steps:
Define the Scope: The first step is to define the scope of the migration. This includes identifying the systems, data, and applications that need to be migrated. We'll identify this through a preliminary jargon-free telephone consultation with you, assigning you a dedicated experienced engineer that will work closely with your business throughout the process.
Plan the Migration: Once the scope is defined, the next step is to plan the migration. This includes identifying the timelines, resources, and budgets required for the migration. We then submit this for your approval.
Test the Migration: Before migrating the data, applications, or infrastructure, we test our solution to ensure it will provide the best results for your business.
Migrate the Data: Once the testing is complete, it's time to migrate! We'll transport your existing data, applications, or infrastructure to its new home.
Validate the Migration: After the migration is complete, Proxar IT Consulting will validate that the data, applications, or infrastructure are working correctly and all data has been migrated.
How can Proxar IT Consulting help?
Outsourcing your IT migrations to Proxar IT Consulting comes with numerous benefits. We provide extensive knowledge that may not be available within your in-house team, coupled with the valuable insights and recommendation we've gained through decades of experience.  As a result, we offer a seamless IT migration, ensuring it is executed efficiently with minimal downtime or disruption to business operations. Furthermore, by operating on a project basis, outsourcing IT migrations can reduce the cost of the project in comparison to a long-term hiring solution for a short-term need. Operating on an as-needed basis, we're well-versed in helping London and UK businesses adjust to changing needs, demands, and budgets.
Want to know more? We offer migration services for emails, servers, Office 365, and so much more. Explore more here: https://www.proxar.co.uk/it-migrations/