Proxar IT Consulting: Your Partner for Expert Cisco Consulting Services
Proxar IT Consulting is a London stationed, trusted provider of Cisco Consulting services. We offer a range of services to help businesses across the UK enhance their IT infrastructure and achieve their goals. Our team of experienced professionals can provide the right solutions to help you optimise your Cisco network and achieve optimal performance.
In this article, we'll explore what Cisco is and how it can help your business, before exploring some of its key products and the ways our Cisco consulting services can support your business goals. Let's get started!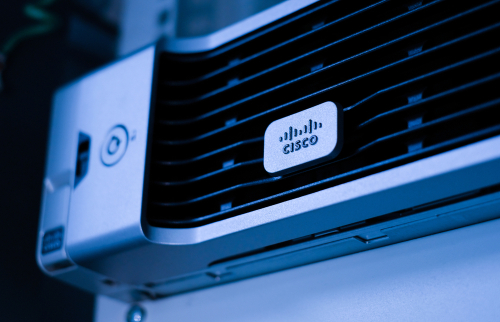 What is Cisco and why do UK companies choose it? 
Cisco is a world leader in technology. Specialising in networking and communication technologies, it offers a range of products and services from routers, switches, firewalls, wireless access points, and collaboration tools. By enabling businesses to optimise their networks, Cisco helps organisations across the globe connect and communicate securely and efficiently both internally and externally. Additionally, Cisco's advanced security features help protect businesses from cyber threats and ensure that their data remains safe and secure. Their range of scalable solutions are customizable to meet the specific needs of businesses, offering a tailored solution on a case-by-case basis. In short, Cisco solutions are recognised for their reliability, quality, and customizability, making them a favourite for businesses the world over.
Does my business really need Cisco Consulting Services?
Opting for Cisco Consulting Services allows your business to access the expertise and knowledge of Cisco qualified professionals that your in-house team may be lacking, particularly when faced with other workloads or deadlines. Opting for Cisco Consulting services means your business can benefit from a comprehensive analysis of your current systems alongside customised solutions which upgrade efficiency, streamline operations, and ultimately, improve your business' performance.
Additionally, Cisco consultants are in the know with the latest technology trends and advancements, helping your business stay up-to-date and remaining competitive in your industry.
More importantly, choosing Cisco Consulting Services can ultimately reduce business costs. By optimising your technology infrastructure and improving efficiency, you can be sure you're really getting the most out of your products and that they're delivering the best possible value.
With the benefits of expertise, efficiency, competitiveness, and cost-efficiency, it's easy to say - yes, your business does need Cisco Consulting Services!
Importance of Maintaining and Updating Cisco Devices
Why is proper maintenance of your Cisco devices important? Well, keeping your Cisco devices up-to-date is crucial for ensuring optimal performance and minimising security risks. Cisco regularly releases software updates for all their supported devices, which include bug fixes and security patches. Failure to implement these updates can lead to downtime and data breaches, threatening the smooth running of your business.
At Proxar IT Consulting, we're well-versed in keeping Cisco devices maintained and up-to-date, extending the lifespan of your products. We update software and devices regularly to mitigate the risk of cybersecurity threats or bugs. As part of our consulting services, we offer support ranging from a detailed maintenance and upgrade plan to accepting the fully outsourced implementation and management of all updates and maintenance.
Switches: The Foundation of Your Network
Switches form the foundation of your network, providing connectivity between your devices. Properly configured switches, along with effective monitoring and alerting, can help to prevent network outages and ensure the stability of your network.
At Proxar IT Consulting, we provide expert switch configuration and maintenance services to help you optimise your network and minimise the risk of downtime, leading to greater productivity and profitability as a result.

Firewalls: Essential for Network Security
In a world of cyber attacks and data breaches, cybersecurity is becoming increasingly important for businesses. Firewalls act as your first line of defence against network-based threats, making it essential to select the best fit for your business and ensure its proper configuration and maintenance.
Cisco offers a range of firewalls to fit any requirement, from small office to large data centres. Proxar IT Consulting can help you choose the right firewall solution for your business and provide expert configuration services to ensure your network is secure with our Cisco Consulting Services. Of course, if you're looking for a comprehensive Network Security Consulting service to ensure full coverage across your business, our team of experts are more than happy to help.
Wireless Networks: Reliable Connectivity with Cisco Catalyst
Cisco Catalyst access points provides embedded controllers that deliver fast, stable, and reliable wireless connections. The greater the number of devices and applications that are connected to your business, the more complex your network. Often, the resources, time, and experience needed to manage such networks successfully poses too great a challenge for in-house IT departments, leaving businesses exposed to network and performance issues until a reliable Cisco Consulting Service provider is found.
Proxar IT Consulting offers expert wireless network management services to help you optimise your wireless network and ensure reliable connectivity for your devices. With a variety of services on offer, we cover everything from simple network support to round-the-clock cover complete with vulnerability scanning, meaning our solution is tailored for your business. We also offer load balancing to transport data across your network more efficiently, making your network more reliable and resilient. We not only provide advice and recommendations for this complex topic, but can perform setups with full implementation and even ongoing monitoring and support too.
Expert Support Services: Available When You Need Us
At Proxar IT Consulting, we understand that network issues can occur at any time. That's why we offer a range of support services in London and throughout the UK, to suit your business needs, from simple network support during working hours to 24/7 support with vulnerability scans. Our team of experienced professionals is always available to provide expert advice and support, ensuring your network operates smoothly and efficiently. 
Our Emergency Cisco Support is there for when disaster strikes and you need a response fast. Our team of experienced engineers and Cisco qualified experts are available to provide emergency Cisco support around the clock, getting your business back up and running as quickly as possible.
Want to know more?
At Proxar IT Consulting, we offer a range of Cisco Consulting services to help UK businesses optimise their IT infrastructure and achieve their goals. From switches and firewalls to wireless networks and updates, our team of experienced professionals is always available to provide expert advice and support.
What's more, we offer a free network audit and assessment for every new client when they sign up for our Cisco Consulting Services!
Contact us today to learn more about our services and how we can help your business achieve optimal performance and security.