Emergency Cisco Support
When disaster strikes, you need a fast response that you can trust.
In today's technology-driven world, businesses heavily rely on Cisco devices for their networking infrastructure. However, even the most robust systems can encounter unexpected issues that require immediate attention. That's where emergency IT support for Cisco devices becomes essential.
Cisco emergency IT support from Proxar IT offers rapid response and expert assistance to address critical network challenges promptly. Our experienced professionals with in-depth knowledge of Cisco technologies are available round the clock to diagnose and resolve issues, whether it's a network outage, security breach, configuration problem, or hardware failure
It can be unnerving to face a network outage, equipment failure, or sometimes, simply knowing that something's not right but not being able to put a finger on what exactly it is. In these situations, avert the panic by contacting Proxar IT for emergency Cisco support.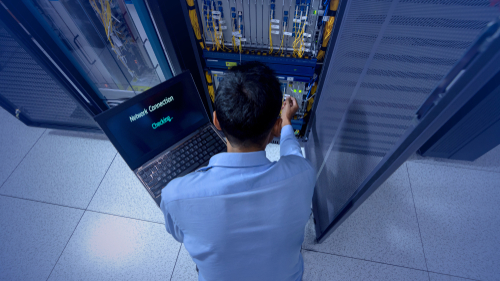 With emergency IT support, businesses can minimize downtime, which is crucial for maintaining operational continuity and preventing financial losses. The swift resolution of Cisco device-related issues ensures that employees can resume their work without significant disruptions.
Additionally, emergency IT support for Cisco devices provides peace of mind. Knowing that there are skilled professionals ready to assist during critical situations alleviates the stress and pressure that can arise from technology failures.
Our team of qualified engineers and experts are available 24/7 to deliver emergency Cisco support for businesses based in London, neighbouring counties and throughout the UK, day or night. No matter the problem, we'll work quickly to identify the source of the problem, contain it, and implement a resolution that gets your business back up and running as quickly as possible with minimal disruption.
As certified Cisco partners, you can be sure that we know what we're talking about. Whether it's a business-wide issue or an isolated incident, don't risk your company's infrastructure by trusting anybody but the professionals.
If you need Cisco emergency support, simply get in touch with Proxar IT Consulting today. We'll take care of the rest.