Cybersecurity: Keep your business safe every day
If you've read our previous post on cybersecurity audits, you'll understand how important it is to do a comprehensive check on your security at least once a year. But these audits are just the very first step in what should be an ongoing process to protect your UK business.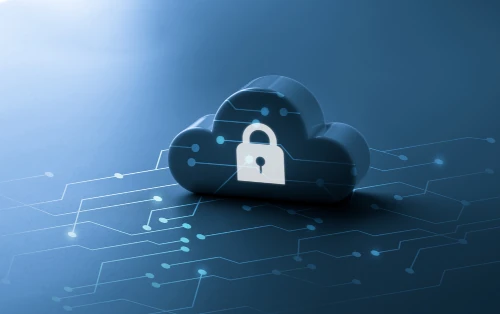 Security checks should be constant
Daily vulnerability scans
For the best cyber hygiene, it's important that your systems are scanned regularly. Where 24.7 monitoring is not possible, we recommend daily vulnerability scans.
Did you know that many cyberattacks are automated, with criminals using the same vulnerability scanning software that businesses do to identify a weak spot? By using a vulnerability scanning tool, you can beat them at their own game, and ensure you resolve any weaknesses before they're able to be exploited.
While such scans aren't specified by GDPR, they're commonly thought to fall under the requirement to implement appropriate technical and organisational security measures. The same goes for ISO 27001, while the PCI DSS, applicable to any business that uses card payment, lists vulnerability scanning by name in its requirements. (LINKS throughout).
Because of their status as a de facto requirement of compliance legislation, vulnerability scans should be seen as an investment that could save you huge sums in legal fines if a data breach does occur (and even if it doesn't). Furthermore, with most cyber insurance requiring proof of regular scanning in order to be valid, they're a necessity to avoid needless and hefty costs.
Of course, vulnerability scans aren't perfect. You need to be sure you're using the right tools and that you have the right skills to interpret the results of the scan. There's little point knowing that you have a vulnerability if you are then left unable to resolve them. To maximise the benefits of daily vulnerability scans, it's best to combine it with qualified IT Support that has the expertise to implement and run the tool as well as interpreting and successfully acting on its recommendations.
Microsoft 365 Defender
Installing Microsoft 365 Defender can be a straightforward solution to bolster your security instantly. One of the latest tools in the Microsoft suite, Microsoft 365 Defender is a cloud-based solution designed to protect your users and devices. It works both before and after an attack. As a pre-emptive measure, it coordinates detection of threats across operating systems, installed software, identities, and apps to identify any weaknesses and suggest recommendations to resolve them. In the case of a breach, it activates a response across all of these areas, thus acting as a two-in-one solution.
If you'd like support deploying and rolling out Microsoft 365 Defender for your business or find yourself looking for IT Support to implement its suggested remediations, Proxar IT Consulting operating mainly in the area of London, specialises in Microsoft 365 Defender. Our policies are ready for instant deployment or to be tailored to your specific needs making the implementation of Microsoft 365 Defender a smooth and easy process. 
Of course, once you've set up your daily security checks, you're going to want to implement the remediations they suggest. It's at this point you'll likely want the expertise of an IT professional to guide you through the security improvements.
Proxar IT Consulting is well qualified to assist. As IT support specialists, we help clients in London and across the United Kingdom not only set up their security assessment tools but also to resolve the issues they highlight. With our team of experienced engineers, we resolve potential problems quickly and easily, whether they appear as issues in cloud security or anything else. 
If you'd like to learn more about the cybersecurity scanning tools available to your business and the IT Support services we offer, contact us at Proxar IT Consulting today.