Unlocking Business Potential with Microsoft Azure: The Power of Proxar IT Consulting's Azure Consulting Services
It's no secret that many, if not all, businesses are constantly seeking ways to enhance their operations, streamline processes, and maximise their potential for success. Microsoft Azure, a robust cloud computing platform, offers a wealth of opportunities for organisations to leverage cutting-edge technologies, optimise workflows, and drive innovation. Here at Proxar IT Consulting, we specialise in providing technology solutions tailored to unique business needs, including delivering Azure consulting services that empower UK businesses to harness the full potential of this powerful cloud platform. In this article, we will delve into the world of Microsoft Azure, explore its benefits, alternatives, cost considerations, and highlight how Azure consulting can help businesses to make the most out of Azure's offering.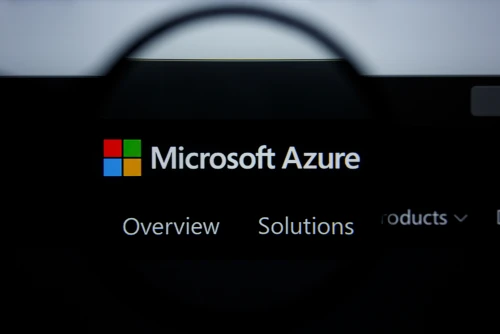 What is Microsoft Azure?
Let's start at the beginning: what is Microsoft Azure? Microsoft Azure, more commonly known as just Azure, is a comprehensive cloud computing platform that enables businesses to build, deploy, and manage a wide range of applications and services. It provides a vast array of integrated cloud services, including infrastructure as a service (IaaS), platform as a service (PaaS), and software as a service (SaaS), all within a highly scalable and secure environment. With Azure, organisations can leverage the power of the cloud to enhance agility, scalability, and operational efficiency.
Why does my UK business need Microsoft Azure?
Microsoft Azure offers a multitude of benefits for businesses seeking to leverage cloud computing technologies.
Scalability and Flexibility
Azure provides businesses with the ability to scale their resources seamlessly up or down based on demand. Whenever an organisation experiences sudden spikes in web traffic or requires additional computing power to handle growth, Azure's scalability ensures that resources can be provisioned quickly and efficiently. This flexibility enables businesses to adapt to changing market conditions, optimise their performance, and avoid unnecessary costs.
This scalability extends to various aspects of business operations. For instance, businesses can scale their application deployments to cater to higher user demands, allowing them to maintain a responsive and smooth user experience even during peak usage periods. Additionally, Azure's scalability supports the efficient processing and analysis of large volumes of data, enabling organisations to leverage big data and analytics capabilities without worrying about infrastructure limitations.
As for flexibility, Azure enables businesses to choose from a wide range of services, deployment models, and development frameworks. Organisations can leverage Azure's infrastructure as a service (IaaS) model to migrate their existing applications and systems to the cloud, providing greater flexibility in managing their infrastructure without the need for on-premises hardware. Azure's platform as a service (PaaS) model allows businesses to focus on application development and functionality, while handling the underlying infrastructure management.
Moreover, Azure's flexible deployment options enable businesses in the UK and world wide, to adopt a hybrid cloud approach. This means organisations can leverage a combination of on-premises infrastructure and Azure's cloud services, allowing them to achieve the optimal balance between security, performance, and cost. This flexibility is particularly valuable for businesses with specific regulatory requirements or those that prefer to maintain certain critical workloads on-premises while taking advantage of Azure's cloud capabilities for other applications.
Enhanced Security
As cyberthreats grow ever more advanced, cyber security should be at the forefront of every business' mind. In this arena, Azure stands out as a secure cloud computing platform due to its comprehensive security measures and industry-leading practices. It not only holds relevant security certifications such as ISO 27001, but also complies with GDPR legislation, ensuring that its security controls align with best practices and legal regulations.
Although the physical element of security is often overlooked in the world of technology, Azure makes no such mistake, and emphasises physical security at its data centres. These facilities implement robust security measures, including strict access controls, surveillance systems, and round-the-clock monitoring. By safeguarding the physical infrastructure, Azure ensures that only authorised personnel can access its data centres, minimising the risk of unauthorised breaches or physical theft.
There's also the advanced security features and capabilities to protect data and systems to consider. Azure provides robust encryption mechanisms to secure data at rest and in transit, enabling organisations to protect sensitive information from unauthorised access. Meanwhile, its incorporated threat detection and prevention systems leverage advanced analytics and machine learning algorithms to identify and mitigate security risks in real-time. Additionally, Azure's identity and access management tools, such as Azure Active Directory, mean businesses can enforce strong authentication methods, manage user identities, and control access to resources effectively.
Finally, it would be remiss not to mention Azure Conditional Access in a discussion of cybersecurity. Azure Conditional Access is a feature of Microsoft Azure that allows organisations to enforce granular access policies based on various conditions. It provides an additional layer of security by controlling access to corporate resources based on user and device attributes, network location, and risk assessments. With Azure Conditional Access, businesses can define specific criteria that must be met before granting access to sensitive data and applications, ensuring that only authorised users and trusted devices can access corporate resources.
These Conditional Access policies can be customised to match your organisation's security requirements. For example, policies can be configured to require multi-factor authentication (MFA) for users accessing resources from outside the corporate network or from unfamiliar devices. Administrators can also set policies to enforce device compliance checks, such as verifying that the device is encrypted, has the latest security updates, or meets specific configuration requirements.
This combination of physical security, additional features, and Conditional Access tool mean that Microsoft Azure is an easy choice for businesses serious about their cybersecurity standards.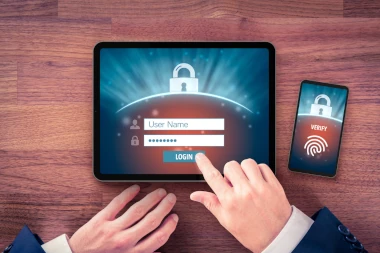 Business Continuity and Disaster Recovery
You want to be sure your UK business has a back up plan in case of an emergency. Luckily, Azure provides robust capabilities to aid business continuity and ensure operational resilience through its comprehensive disaster recovery and backup solutions. One of the key features is Azure Site Recovery, which enables businesses to create replication policies that continuously replicate their on-premises or cloud-based workloads to Azure, allowing them to replicate and recover their critical systems and data in the event of a disruption. 
Furthermore, organisations can easily back up their data to Azure Backup, which acts as a reliable and scalable solution for data protection. With a full range of offerings, including automated backups, incremental backups, and point-in-time recovery options, businesses can restore their data to a specific state if data loss occurs. This helps organisations meet their recovery point objectives (RPOs) and recovery time objectives (RTOs), safeguarding critical data and facilitating a quick recovery process.
This combination of backup and recovery options means that businesses can maintain uninterrupted operations, protect critical data, and mitigate the impact of potential disasters more securely. At Proxar, we support clients throughout the UK in understanding the prerequisites of Azure backups and choosing the right solution for them as well as delivering an efficient and professional implementation of an Azure Backup policy. 
Global Reach and Accessibility
Azure operates from a vast network of data centres spread across the globe. This global presence ensures low-latency access to services and enables businesses to deliver their applications and services to customers worldwide. Azure's extensive global footprint also allows organisations to comply with data residency and sovereignty requirements specific to different regions.
Integration with Microsoft Ecosystem
If your business already operates within the Microsoft world, using applications such as Teams, you'll be happy to learn that Azure seamlessly integrates with other Microsoft services and tools, such as Office 365, Dynamics 365, and Power Platform. This integration creates a unified ecosystem, facilitating collaboration, data sharing, and streamlined workflows. UK Businesses can leverage their existing investments in Microsoft technologies and extend their capabilities with Azure, enabling enhanced productivity and efficiency.
Cost Efficiency
Understanding the cost implications of Azure is crucial for businesses to make informed decisions and effectively manage their cloud investments. Happily, the cost implications are perhaps the most appealing benefit of Microsoft Azure: its pay-as-you-go pricing model allows businesses to optimise spending by paying for resources on a usage basis. By scaling resources according to demand, organisations prevent overspending on unnecessary infrastructure and upfront investments. If that's not enough, Azure provides cost management tools and analytics to monitor and optimise cloud spending for additional cost savings.  Combined, Azure's pricing options and flexibility accommodate various business needs and budgetary considerations.
Are there alternatives to Azure?
While alternatives to Azure, such as Amazon Web Services (AWS) and Google Cloud Platform (GCP), exist, Microsoft Azure stands out for its robust features, extensive service offerings, and strong integration capabilities. Furthermore, Azure's compatibility with existing Microsoft technologies makes it a natural choice for organisations already utilising Microsoft products. However, the real selling point for many businesses is the long list of benefits that we explored above: comprehensive security measures, scalability, flexibility, and cost efficiency position it as the best choice for businesses seeking a reliable and feature-rich cloud computing platform. Azure empowers organisations to drive innovation, enhance productivity, and achieve their business goals in a secure and scalable environment, marking it as industry leading.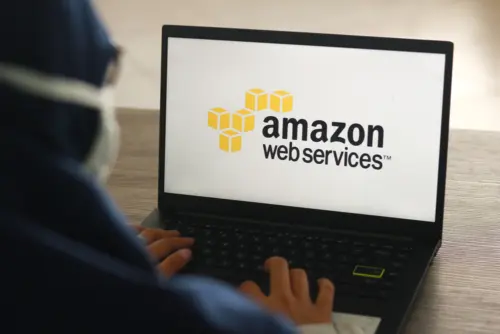 Azure Consulting
To fully leverage the potential of Microsoft Azure and ensure its successful implementation, businesses should consider partnering with an experienced Azure consulting service provider. Here at Proxar, our Azure consulting experts possess in-depth knowledge of Azure's capabilities, best practices, and security protocols. We can guide your business through the planning, implementation, and optimization phases, tailoring Azure solutions to your specific business requirements. 
With Proxar IT Consulting's Azure consulting services, businesses in London and throughout the UK gain access to a team of professionals who can design and implement robust conditional access policies, ensuring secure user authentication and authorization. Learn more about how we can support your business with Microsoft Azure by getting in contact with us today.