Data Centre Solutions
Running a business in the UK, you will more than likely be familiar with the term Data Centre but might be asking what is a Data Centre?
A Data Centre is a building facility designed with the purpose of centralising a businesses' IT operations.
IT Equipment in the form of network devices such as Firewalls, Routers, Switches and Load Balancers to name a few, as well as Servers, Telephone equipment and data storage solutions namely Network Attached Storage (NAS) and Storage Area Network (SANs) are often core pieces of hardware used by many businesses and sit within a designated location at the Data Centre specifically for your business which is known as a Rack.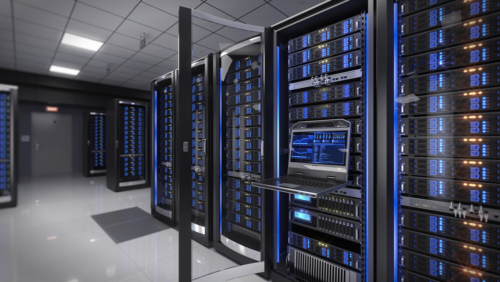 With a Data Centre posing the primary objectives of providing storing, cloud and virtualised computing and processing of data, it's hardly surprising that many companies ranging from banks and UK government agencies, to educational bodies to financial institutes will facilitate their IT needs from within a Data Centre.
Due to the nature of what a Data Centre is designed for combined with how many businesses use them, they play a fundamental role in providing business with a stable, reliable most importantly a secure founding. The consequences to a business of a Data Centre outage could cost millions, which is why when a Data Centre is built, disaster avoidance and recovery design is the most crucial aspect. The uptime of a data centre is generally categorised from between
Tier I - giving availability of 99.671%
Tier II - giving availability of 99.741%
Tier III - giving availability of 99.982%
Tier IV - giving availability of 99.995%
What Data Centre solutions and services do we provide?
Firstly, Proxar IT Consulting's Data Centre solutions are not just for those London businesses who are looking to start using a Data Centre for the first time - with multiple Data Centres located within the UK, we can provide you with the infrastructure and security that you need.
However, should you happen to be a business already using another Data Centre but require additional services, or if you are just looking to move away from your existing Data Centre over to Proxar we can help.
CYBERSECURITY SERVICES AND MORE INFORMATION: