Proxar IT Consulting - Your Trusted IT Support Provider
In today's fast-paced business environment, IT systems are essential for companies to function efficiently. Whether it is managing daily operations, data analysis, or online transactions, technology is integral to modern business processes. As such, it is crucial for businesses to have a reliable IT support provider to ensure the smooth running of their operations.
Proxar IT Consulting is the leading IT support company Kent has to offer. We provide a comprehensive range of IT support and services to businesses of all sizes, especially to those located outside of London, including Kent, Surrey, West Sussex, East Sussex, and Berkshire. With over 20 years of experience in the industry, Proxar has built a reputation as a trusted partner for businesses seeking reliable, cost-effective, and tailored IT solutions.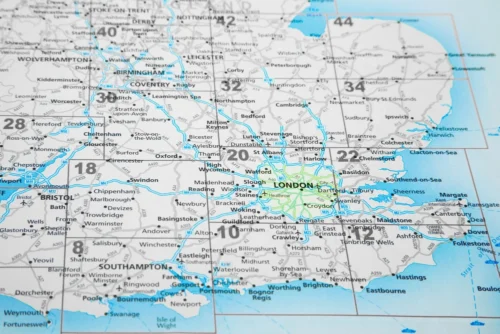 Benefits of Hiring a Reputable IT Support Company
Increased Productivity
Proxar IT support Berkshire, Kent, Surrey, West Sussex, and East Sussex companies to achieve their optimal productivity. Through our proactive approach, we identify and address IT issues promptly, minimising downtime, glitches, and slow systems to promote productivity. As one of the most experienced IT support company Kent has to offer, we're well-versed in implementing more efficient solutions to streamline business processes and optimising IT infrastructure. What's more, by outsourcing to an IT support company Berkshire and neighbouring counties' businesses can focus on their core activities, leaving the technology-related issues to the experts. As a result, Proxar IT Consulting supports local businesses in achieving better productivity.
Cost Savings
In-house IT support can be expensive, especially for small and medium-sized businesses, but outsourcing to a reliable IT support provider can actually help businesses save money in the long run. Proxar IT support Surrey and neighbouring counties by providing cost-effective solutions to allow them to benefit from the latest technologies without investing in expensive hardware or software. Furthermore, as one of the most reputable IT support provider Kent offers, local businesses can leverage our expertise to save money on recruitment, training, and retaining in-house IT staff. As a result, through Proxar IT support and services West Sussex and nearby counties' businesses can realise significant cost savings in the long term. Explore our calculator to learn more.
Enhanced security
When it comes to cybersecurity through IT support West Sussex, Kent, and nearby counties deserve the best protection. We provide comprehensive cybersecurity solutions that protect businesses of all sizes from cyber threats, such as malware, phishing attacks, and data breaches. These solutions can include firewalls, antivirus software, data encryption, and other security measures which are all customised to suit your business's needs. Through regular security audits, vulnerability assessments, and risk management services, Proxar IT support East Sussex and nearby counties to improve their cybersecurity defences. We pride ourselves on being an IT Support Provider East Sussex and beyond can trust, meaning no matter where you are in the country, you can rest assured that your business' data and systems are protected against cyber threats.
What services do we offer?
At Proxar IT Consulting, we offer a comprehensive range of IT support and services that include:
IT Support: We offer IT support and services Surrey-wide and beyond to ensure that businesses are supported 24/7. Our team of experts can provide remote or onsite support to resolve any IT issues quickly, meaning you get the support you need when you need it. We're proud to be an IT Support provider Surrey, Kent, Berkshire and more can turn to when they need.
Cybersecurity: Proxar IT support West Sussex's businesses to become more cybersecure through our services including threat detection, prevention, and response. We help businesses identify vulnerabilities and implement robust security measures to protect their systems from cyber threats.
Cloud Services: We help businesses migrate to the cloud, providing scalable, secure, and cost-effective solutions for data storage and management.
Network Solutions: Offering some of the strongest and most experienced IT support and services Kent has seen, we've helped many clients ensure optimal performance of their networks. We design, install and manage network solutions, including LAN, WAN, and wireless networks and provide ongoing support and maintenance to ensure optimal performance.
Backup and Disaster Recovery: Proxar offers reliable backup and disaster recovery solutions to ensure that businesses can quickly recover from any IT disruptions.
What next?
When it comes to IT support Berkshire, West Sussex, East Sussex, Kent, and Surrey deserve the best in the business. With our comprehensive range of IT support and services, we support businesses across the UK to enhance their productivity, security, and cost savings. Contact us today to learn how we can help your business succeed with our expert IT solutions.