Microsoft Teams – New features announced
The latest announcement from the UK government paints a pretty stark picture. Another 6 months of remote working seems to be on the cards for most office workers. With the announcement, the importance of virtual meetings once again comes to the fore. Microsoft Teams and similar are crucial to the current working environment.
Incredibly on the day of the government update, Microsoft announced new features coming to Microsoft Teams. Those new features will make the popular collaboration tool even more engaging for those of us working from home.
Teams and other virtual meeting platforms have become crucial to most businesses throughout 2020. However, for some you cannot beat that face to face interaction within the same workplace setting. A number of the new features announced within Teams have been created with an enhanced collaboration experience in mind.
Together mode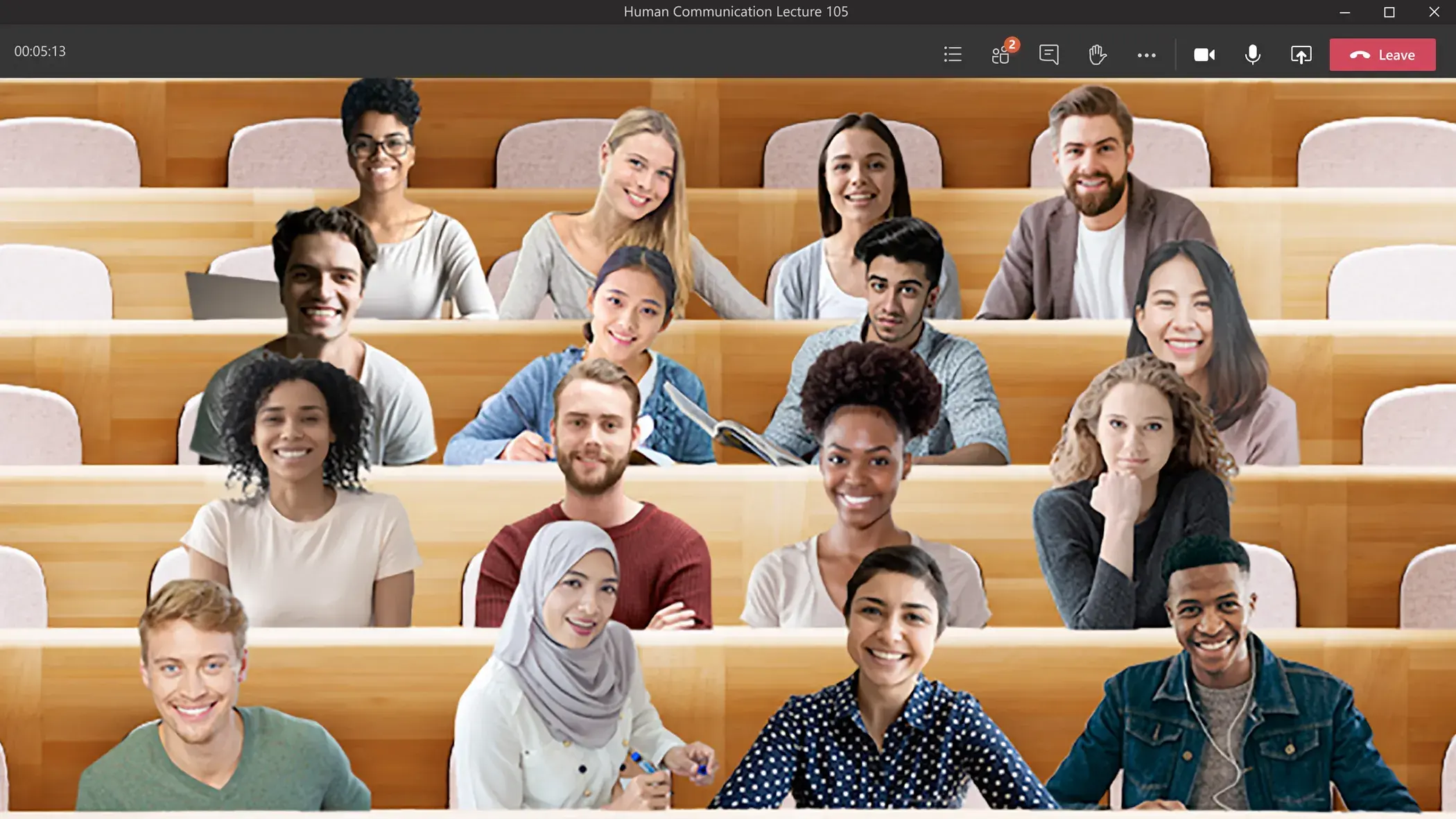 The aim of together mode is to help, the meeting participants, feel closer together. You can place your team in a variety of locations to add to the meeting experience, from conference rooms to coffee shops, you can transport your meeting. To add to the togetherness of the meeting the new feature should automatically scale and align the meeting participants no matter their proximity to their webcam, so they all appear as if in the same location.
Breakout rooms
Until now, the lack of breakout rooms within teams has been the reason behind some businesses favouring Zoom. When hosting large scale meetings, the ability to break that large group down can be key. Having smaller groups for discussion points can be vital. With this now coming to teams, many UK businesses can use their existing Office 365 licence rather than having to pay an additional fee to Zoom. Presenters can send participants to their breakout rooms to brainstorm, the presenter can move between groups, present to all, and when ready can close the breakout rooms to bring all participants back to the main meeting.
Meeting recap
Microsoft are, for the first time, including meeting recaps. The recaps will include a meeting recording, transcript, meeting chat, and any files shared during the meeting. The recap will automatically be shared in the meeting chat tab and also available via the event within your Outlook calendar. This feature means if you get tied up and miss a meeting you need not worry.
Custom layouts
Teams enables participants to share their screens or present, but the addition of custom layouts further enhances the experience. When presenting, the presenter can be placed in front of their presentation on screen to make it more like a true in person presentation.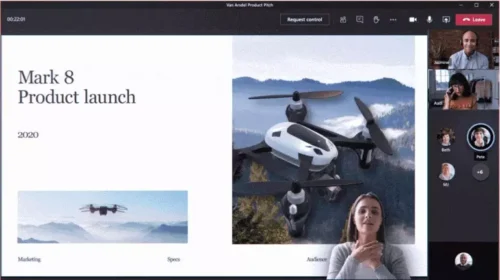 Webinars
With social distancing regulations, large scale seminars are unlikely to take place in the near future. Teams is adding webinars to its platform in order to host these large scale meetings. The host can use event registration, sending automated emails to attendees. Once the meeting has finished, a reporting dashboard will become available to help the host assess attendee engagement.
Calling improvements
With more businesses moving to a VoIP system, Microsoft have simplified the telephony experience with contacts, voicemail and history all available in one place.
Microsoft have also integrated collaborative calling, call queues can be connected to a specific channel in Teams. Users within that channel can then collaborate while answering calls. This feature could be of real benefit to customer service departments or support helpdesks.
Microsoft 365 integration
With so many employees working from home, staff wellbeing is increasingly important to employers. Insights will available within teams to help add structure to the new way of working. Users can praise colleagues and let other team members know how you are feeling.  When you are not in a position to have all team members together, these features are vital to the productivity of the team.
Is it time for you take advantage of the full ranges of features in Microsoft Teams?
Teams was already a great collaboration tool, but with the new features announced it will become even better and the timing of the announcement could hardly be better for UK based workers.
If your London-based firm is already paying for an Office 365 subscription then you already have one of the most powerful multi-use collaboration tools at your fingertips – let Proxar help you to realise its full potential, and with it improve your productivity. Get in touch with us, so we can discuss the options available to you.