Office 365 – Why should you choose it?
Your day to day business can massively be impacted by the technology you choose to use. Microsoft Office 365 offers a number of features which can be really beneficial.
Ease of migration
Moving your UK business to Office 365 is surprisingly easy.  At Proxar we have a team of Microsoft certified engineers. Our team, located in London, have vast experience in multiple Office 365 transitions.  This includes the migration of your existing documents, calendars and mailboxes.
Office 365 also has auto updates meaning you only need to migrate once.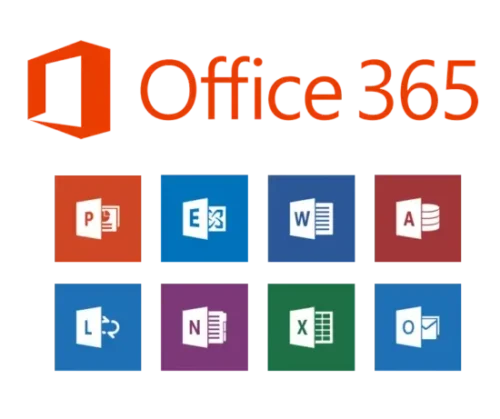 Security
Keeping your UK company's data secure is vital.  Your administrator can define rules and policies within Office 365.  These rules stipulate whether files/data are confidential or sensitive.  Files cannot be shared once the rules and policies have been defined by your administrator.  Office 365 can stop users from sending sensitive information externally.  If there are any malicious attempts to send such information externally they are blocked and recorded.
Only pay for what you need
Office 365 has multiple business plans. An annual fixed subscription is an option when you know exactly what you want, and your team size will remain stable.
Realistically team sizes rarely remain the same. Office 365 offers the flexibility to tweak subscriptions accordingly. This flexibility is perfect during busy periods when a temporary increase may be needed.
As you can imagine, each plan comes with varying applications and tools. Proxar can guide you as to which package suits your requirements. You can tailor your Office 365 plan, adding further apps and only paying for what you use.
Become truly mobile
Cloud storage is the new normal for businesses. Your team can be anywhere, be that their home, the office or a different country. Where this would previously have had a huge impact that is no longer the case. Office 365 makes it very easy to share documents no matter where you are. In addition, MS Teams means that you can join meetings from anywhere via your smartphone.
Multi-factor authentication
With Office 365 you also have the option of introducing Multi-Factor Authentication or MFA. The implementation of MFA adds a level of security. This second level prevents unauthorised access to data/files. If your password does somehow fall into the wrong hands, MFA means that you do not need to worry. As a result of MFA, without this second form of authentication the password is effectively useless to them. Access to your files and data can be granted in different ways, including a mobile app, SMS or voice call. There are three levels of MFA available from Microsoft. Which level you have depends upon your chosen Microsoft package. Our team can advise and work with you get the most for you from Office 365.
Real-time collaboration
Working together as a team is at the core of many, if not all businesses. Office 365 enables your team members to collaborate on the same document with real-time updates. This removes the previous issue of not knowing if you are updating the most recent version of a document. Rather than sharing a document as an attachment team members can share a link. The link will open the live version of the document, and that can be edited by multiple users at any one time. You will instantly be able to see any changes that anyone makes.
Always be up to date
As part of your Office 365 subscription, you can ensure that all team members have the latest version of each application. Gone are the days of needing to update each program on each individual computer. Uninstalling the old before installing the new. When new versions of applications are released, your users receive the updates at no extra cost to your subscription.
As with everything, there are cons as well as pros. For instance, should your internet connection be down, with Office 365 being cloud based, you may experience issues accessing your files.
If you do not select the correct version of Office 365 you run the risk of paying for services you do not use. It is however, our strong belief that the pros greatly outweigh the cons when it comes to Office 365.
These are just a selection of the benefits of Office 365.  Proxar are both Microsoft Gold Partners and CSPs (Cloud Solution Provider)in the United Kingdom. Our team of Microsoft Certified engineers will work with you. They will guide you as to the best plan for your needs.  We can then manage the project from start to finish. We will ensure it remains on time and to budget, leaving you and your business to reap the benefits of Office 365.
Get in touch with us to discuss how we can help you transition to Office 365