How Do You Store Your Passwords?
We all use passwords to access our data across various sites and applications. But, have you ever stopped to consider the best way to store all of your passwords? In the IT industry, we always recommend using a different one for every application or account. Consequently, when you do this, you reduce the impact of any security breach. If you are one of the many people to use just one password then all of your accounts and applications can be accessed with one breach. Therefore, this leaves you incredibly susceptible to cybercriminals.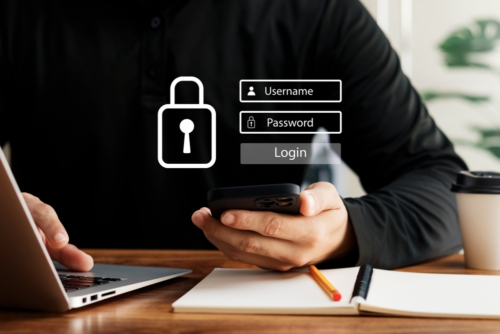 Having Multiple Passwords
These days, pretty much everything we access online needs a password. And this means we're left with a huge number of different login details to remember. And sometimes, it can be difficult to remember which one is for which website or application.
Many web browsers now offer you the option of storing your login details for multiple websites. Which makes the login process incredibly smooth. However, not everyone uses this, and it only works for websites, not software or other applications.
The Cost of Forgetting Your Password
Recently, a forgotten password cost one US-based investor $240m! The investor had forgotten the login details to a hard drive containing his entire Bitcoin fortune. He originally wrote his password on a piece of paper, which he then lost. He failed on 8 login attempts and has only two remaining. The concern is that his fortune could now be added to the other $140bn that users can't access.
You can read the full story on this website
How to Store Your Passwords
Ultimately, our advice to you is to find a secure password storage solution. Thus, you won't find yourself in a similar situation to our friend above.
At Proxar IT Consulting, our London-based team of certified engineers can advise you on all aspects of IT security for you UK business. As well as this, we can also suggest any improvements you could make. So, if you'd like more information about passwords or security then please contact us to discuss your options.