OneDrive on Windows Server 2019 - now supported
OneDrive Files On Demand – Now Supporting Windows Server 2019 OneDrive
OneDrive Files on demand become publicly available after the release of Windows 10 Fall Creators update (version 1709) build 17.3.7064.1005 on October 17th 2017.
The Files on Demand (FoD) feature initially was available to just Windows 10, however with increasing demand for FoD to be available on Windows 8, Mac, Windows Server 2012, 2016 and 2019, Microsoft announced the future plans of which operating systems would and wouldn't be engineered to work with the new Technology.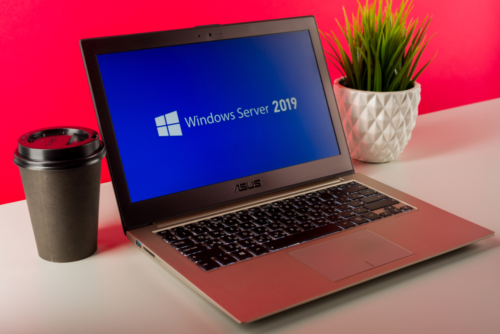 Good news for UK businesses! In the last couple of months, Microsoft have officially announced that Windows Server 2019 supports OneDrive and VDI is now fully supported

Perpetual Licences - What will happen on October 13, 2020?
Users in the UK and globally, working on Outlook clients 2010, 2013, or 2016 will no longer be able to access email or calendar data from Exchange Online. For Users on Office clients 2010, 2013, or 2016 will no longer be able to access, edit, save, or collaborate on Word, Excel, PowerPoint, or OneNote documents on SharePoint Online. Users on Office clients 2010, 2013, or 2016 Office desktop client applications, such as Outlook, OneDrive for Business and Skype for Business clients will not connect to Office 365 services
Subscription users as well as users on Office PC/Mac 2019 perpetual won't experience any change
Non-Office 365 users on previous Office clients only using on-premises services won't experience any change

OneDrive Compatibility
Operating System
OneDrive Supported
OneDrive Files on Demand Supported
Windows Server 2019
✓
✓
Windows Server 2016
✓
✓
Windows Server 2012 R2
✓

✘

 
Windows Server 2012
✓

✘

 
Windows Server 2008R2
✓

✘

 
Windows Server 2008

✘

 

✘

 
Windows 10 (1709 & above)
✓
✓
Windows 10 (1703, 1607, 1511, 1507)
✓

✘

 
Windows 8.1
✓

✘

 
Windows 8
✓

✘

 
Windows 7
✓

✘

 
Windows Vista

✘

 

✘

 
Mac OS X 10.15 (Catalina)
✓
✓
Mac OS X 10.14 (Mojave)
✓
✓
Mac OS X 10.13 (High Sierra)
✓

✘

 
Mac OS X 10.12 (Sierra)
✓

✘

 
Mac OS X 10.11 (El Capitan) or below

✘

 

✘

 
Linux

✘

 

✘

 
For more information, please contact us