Survey Shows That Workers Don't Expect To Return To The Office Full Time
In a survey conducted by the BBC, 70 per cent of 1,684 workers asked thought they would never return to the office full time. The significant number of businesses adopting hybrid and remote work setups has upped the demand and complexity of IT support that UK companies require. Due to the impact of the pandemic on office life, IT support is more important than ever, not just in keeping processes and systems running but in maintaining productivity in an increasingly remote workforce.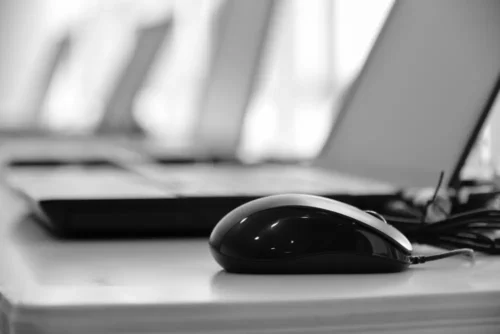 In the BBC survey, most of the respondents said they prefer working from home full-time or most of the time. However, senior leadership indicate concern that remote work will affect the quality of work. Of the surveyed 530 senior leaders, half said that working from home would jeopardise the collaboration and creativity of workers. In contrast, 38 per cent said it would not.
Managers and employees hold a clear opposing view. They do not see a direct correlation between working from home and less productivity or a negative effect on the economy if they continue to work from home.
Larger companies like Apple and Goldman Sachs have unanimously rejected the idea of flexible working conditions.
British Telecom (BT) has said that they plan to allow most office workers to work in their physical office three or four days a week. However, thousands of their engineers will not be offered flexible working opportunities. Chief executive Philip Jansen said that since they are a business reliant on the contribution of people, they value dynamism, collaboration, and teamwork.
More than three-quarters of those surveyed also believe that their bosses will regularly allow them to work from home post-pandemic. The Office for National Statistics stated that the number of work-from-home employees in 2020 increased to 37% from 27% in 2019.
More than 60 per cent of those surveyed expressed concern that younger employees may find it harder to progress in an industry without personal mentoring and face-to-face interaction with their colleagues.
Expert findings indicate that the pandemic has financially affected people under 25 the most. Many lost their jobs or had working hours reduced significantly. On the other hand, women who were asked to work from home believe that their careers may have seen a boost as they can more easily handle their childcare duties.
One other benefit of working from home is cost savings. A pre-pandemic office worker would regularly spend in coffee shops, money which can be spent elsewhere when working from home. Travelling to work has also been a point of significant savings.
There is hope that the pandemic will help recalibrate the workplace to a better working environment beneficial to both workers and employers.
Recruiters have reported finding it difficult to navigate candidates' complex expectations and demands to work with a hybrid or a remote setup. Among other sectors, IT support in the UK has seen demand increase for skilled professionals off the back of the newly remote workforce. There is also an increased demand for data security and remote support to help staff with troubleshooting, upgrades, and maintenance.
People used to fit their lives around work, but many have seen a new perspective and are putting their needs first. Many employees now turn down opportunities that do not offer remote work and are happy to hold out for a more suitable working arrangement.
Prime minister Boris Johnson has recommended that office workers should gradually return over the summer. But across the rest of the UK, people are still advised to stay at home when working wherever possible.
Health Secretary Sajid Javid said that asking people to continue working from home is part of the Government's contingency plans if the NHS comes under pressure again this coming winter.
UK Worker's Attitude In Going Back To The Office
Workers are concerned about a hybrid setup if everyone is not in at the same time. Some are even raising a concern about their health and working conditions.
While Covid-19 remains a concern for many, some workers report that going back to the office and their commuting routine is a welcome change. Stating benefits include having more time to themselves during a commute and a more start and end to their workday.
Many are also happy to see colleagues, even once a week, but note they are still adjusting to the limited number of employees occupying an office previously packed with people.
One side effect of the pandemic is that many workers now have a more flexible schedule. This wasn't thought to be feasible pre-pandemic but is now an essential factor for employees considering a new or existing role. Some have even quit once their employer announced mandatory back-to-the-office working.
Another benefit is that parents can schedule their days in advance. Hybrid working has enabled employees to see what else they could do in a day while juggling responsibilities. Even if socialising with colleagues is a little limited, staff events are still being held.
IT Support And Advice
If your company supports a remote or a hybrid work setup, you have to have good IT support for your employees. Whether you need assistance in setting up a home office or ensuring that your files and data are safe, having a qualified professional available will be a huge benefit.
At Proxar IT Consulting, we can provide you with various IT services throughout the whole of London and the UK, including IT security, cloud solutions, network management, and even IT project management.
Our team of experts will provide you with the right resources to make your business more stable and operate seamlessly in these trying times.
For more information about our services, call one of our representatives today!