Skype for Business vs Microsoft Teams
Many UK businesses have used Skype for Business as a way of communicating within their workplace. That may be one office or across multiple locations.  In simple terms it is a tool that allows your business to communicate anytime, anywhere.  However, Microsoft Teams has overtaken in the popularity stakes. Skype for Business was designed to support voice calls and video conferencing, along with chat features.  Skype for Business allows for up to 250 people to meet at any one time.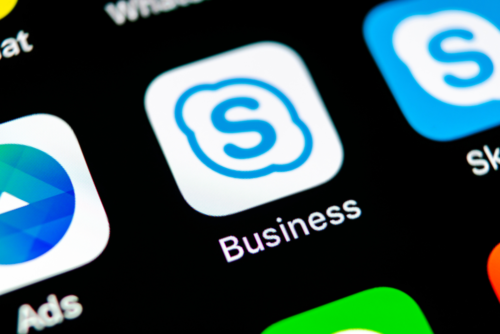 Microsoft Teams can allow for meetings of up to 10,000 people at any one time. It has become the new go to form of communication and collaboration, boasting an impressive range of features. Certain Microsoft Office 365 subscriptions even include Teams. Microsoft created Teams as a collaborative all-encompassing tool, bringing together voice, video, chat and calling features. Teams has developed further to include a whole host of collaborative tools. Tools including but not limited to document storage, creation of channels, and screen sharing.
Microsoft to end Skype for Business support
In 2019 Microsoft announced that they will cease to support Skype for Business. End of life would be in 2021 but without an exact date at that stage. We now know that support will cease from 31 July 2021. Microsoft will instead focus on supporting Teams. With that in mind, it would be prudent for businesses to begin planning for the transition.
The date may seem sometime in the distance, but it is worth noting that a year has already passed since the announcement.  We have already helped to begin the transition from Skype to Teams for several of our London and UK clients. It is sensible to make such moves ahead of the end of life date.  Leave it too late, and you risk resource being unavailable to carry out the migration.
At Proxar we have already taken the step to move our team to Teams. This is not just because Skype for Business is coming to the end of its life, but also because Teams can offer so much more.
Comparison (source Microsoft)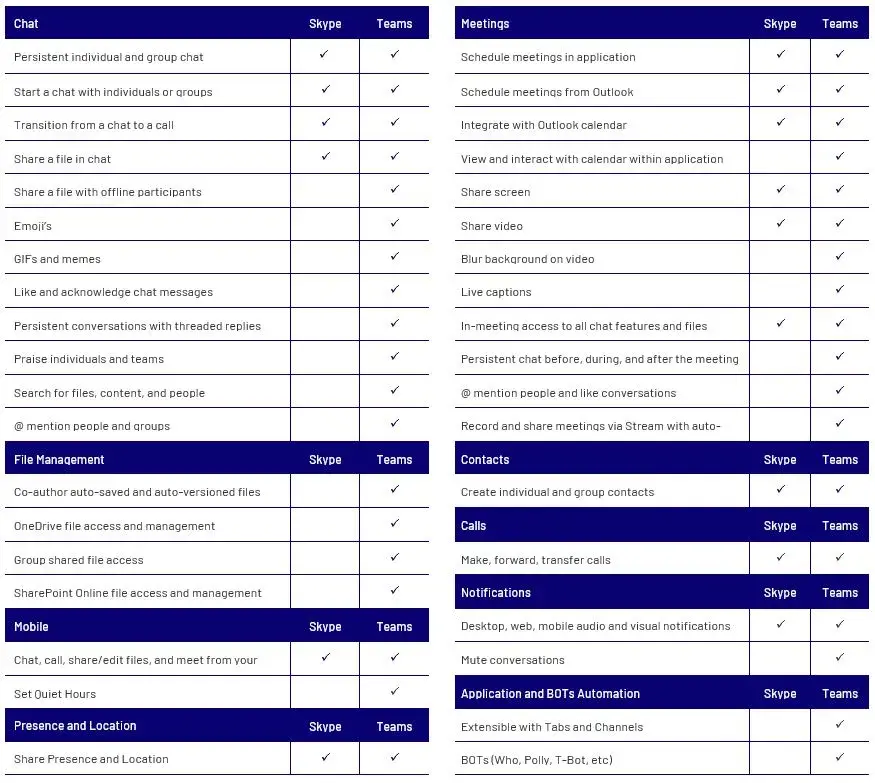 Multi-Factor Authentication for Skype for Business and Teams
Multi-Factor Authentication introduces an additional security step. It means that if your password does somehow fall into the wrong hands, you need not worry. As a result of MFA, without this second form of authentication the password is effectively useless to them.
It is likely that you will have already used MFA. For example if you access banking online, or even if you use apps and services such as Facebook and Twitter. You may not even have known it at the time, but you will have seen the benefits.
Azure MFA is Microsoft's version of this additional security verification. You can use Azure MFA to police access to services like Office 365. Access to your data will be authenticated via an app, SMS or voice call when you use Azure MFA.
You should not underestimate the importance of security. If you wish for your Microsoft services to remain secure, untouched and unauthorised access blocked, Azure MFA can enable this.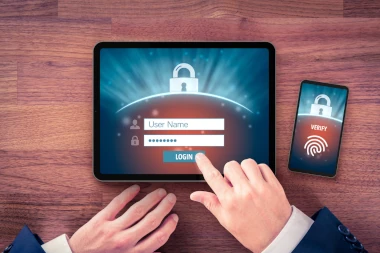 At Proxar we are Microsoft Gold Partners in the UK. Not only can we assist with the transition from Skype for Business to Teams, we can also help with MFA. Our team of Microsoft certified engineers have experience in implementing MFA for both Skype and Teams.
Contact us and our team will help you to transition from Skype for Business to Teams and reap the many benefits it brings.