Organisations Find Interest In Defensive Tech As Cyberattacks Rise
A report published by Information Services Group (ISG), a leading global research and advisory firm for digital technology, states that the incidence of cyberattacks against enterprises in the UK is on the rise. The report also shows that there has been an evident increase in the sophistication of the methods used during attacks on various parts of organisations' IT ecosystems. Companies must ensure their systems are secured to prevent such attacks as much as possible by enhancing their IT support and service. Reliable IT support from external specialists can boost the security of systems and avoid any loss of data to hackers if the skills aren't already present in-house.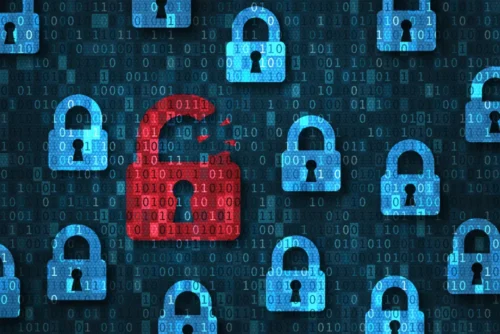 The COVID-19 pandemic has been a prompt towards digital transformation for many companies. As a result, Identity and Access Management (IAM) and Data Leakage/Loss Prevention (DLP) services have also become increasingly popular, especially in the UK. Lockdowns and associated restrictions on movement have encouraged companies to change their working practices by transforming their systems to become more digitally open.
A significant number of organisations are steering towards IAM as a cloud-based service. They are also creating zero-trust architectures that demand constant authentication to help keep their companies safe and secure as more employees pursue remote working as a matter of course.
In 2017, the WannaCry ransomware attack on the NHS shed light on the importance of cybersecurity within organisations. Reputational issues as a result of such attacks are a huge risk. A survey carried out by the UK's Department for Digital Culture, Media, and Sport revealed that a massive 65% of midsize and 64% of large companies had experienced cyberattacks in the past year alone.
Recent changes to legislation in the UK and EU, such as the Data Protection Act and the Network and Information Systems Regulation in the UK, mandate compliance requirements, lay down penalties for violations, and specify notification timelines.
And, according to the co-leader of ISG Cybersecurity, Roger Albrecht, mergers and acquisitions, cloud migrations, and growth of application estates have added to the current cybersecurity challenges facing UK firms.
All these factors are acting as prompts for enterprises in the UK to seek services that inform and train employees on managing risk, compliance with the relevant legislation, improving governance, and so on from professionals in the field. Risk management, in particular, is at the core of UK enterprise leadership, and companies are actively looking for professional, experienced help with IT support and services from reputable partners.
IT and Business Services
There is a wide range of IT security services available, and IT companies cover a broad aspect of businesses. Some may operate in a single location, and others can work to cover specific tools, systems, and sectors.
These security and risk management services can provide proprietary interfaces and platforms that can be integrated seamlessly into their clients' current systems. Following the regulations and ensuring clients are able to comply is one of the primary goals of enterprise cybersecurity programs companies.
Bad Cybersecurity Habits
Another survey from security firm Tessian has found that 56% of senior IT technicians from companies think that employees working from home have picked up bad habits in terms of cybersecurity. What's more worrying about this claim is that most employees agree with that assessment.
The UK-US based-security firm said 39% of the respondents agreed that they were less likely to act in a security-conscious way at home than when they were at the office. Half of the respondents stated that they were much less conscious of cybersecurity issues when remote working because they didn't feel like their IT departments were scrutinising their actions.
Vice-president of Tessian for Customer Success, Henry Trevelyan-Thomas, said that one of the most common mistakes is using personal email accounts to store company data. This practice increases the risk because there is no two-factor authentication in place on a personal account. Without this, attackers can easily exploit loopholes and leak the data to the public. Not only is the data then compromised, but it could also end up in the wrong hands.
There has also been a significant growth in the number of phishing emails using themes around coronavirus to exploit employees and vulnerable people alike. At the peak of the pandemic in 2020, there was a massive 667% increase in the number of phishing emails, according to Barracuda Networks. At the same time, Google also found that it was blocking more than 100 million of these kinds of emails on a daily basis.
According to experts, the climate of uncertainty and social engineering has prompted the increase in these types of schemes. Attackers are exploiting people's natural fears surrounding the pandemic to lure them into scams.
Casey Ellis, founder of the security platform BugCrowd, explained how such scams might work. If an individual receives an email promising an appointment for vaccination against the virus, the prospect of protecting themselves and helping bring the pandemic to an end is enough to make it likely that they would click on a malicious link in that email.
Experts are therefore advising companies to invest in proper cybersecurity training so that their employees and staff grow more knowledgeable and are more protected against these kinds of attacks.
Successful phishing attempts have had devastating effects on affected businesses. Cyberattacks can lead to substantial losses, resulting in the downfall of small businesses and individuals.
One such example was in Sydney, Australia, in 2020, when a senior company executive at Levitas Capital clicked on a false Zoom invitation. The company made a loss of $8.7m (£6.27m) as a result of the cyber-attack and was forced to shut down.
Through one careless action, the hackers were able to access their systems and send out fake invoices, which led to massive damages. The damage was so severe that their largest client pulled out of a proposed multi-million-dollar investment.
As workers return to offices, companies are encouraged to screen personal devices and enforce protective measures to ensure that there is no malware that could pose a threat to their businesses.
Work With Professional IT Consultants Today
The threat of cyberattacks is real and can have significant consequences, so companies are right to worry about the risks. But working with the right IT support company can offer a host of ways to defend against such attacks.
Proxar IT Consulting can provide you with creative and secure plans to keep your UK company safe. We can manage IT services, set security firewalls, create different methods of access, and many more. We can also help you with professional advice on how to make your businesses safer and run seamlessly.
Don't get caught out - get in touch with us today.