More companies are now outsourcing their IT, preferring that approach over an internal IT department.
The outsourced approach can offer a number of benefits to businesses including financial, flexibility and resource.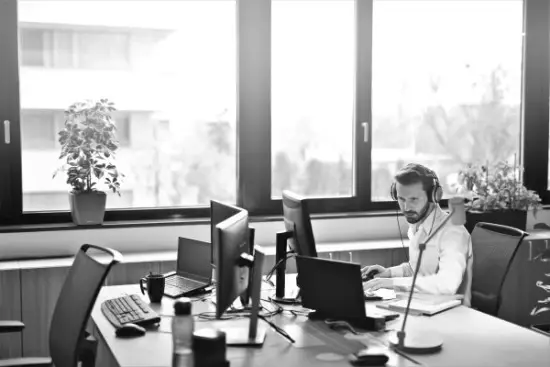 Financial
Outsourcing your IT support could be a very prudent move from a financial perspective. If you have an internal IT department, then you also have their salaries to pay. On top of that there is also the need to take into account tax and pension contributions. By outsourcing support to a specialist like Proxar, you remove those salaries from your wage bill. Instead you pay a monthly fee to cover your outsourced services.
Resource
By outsourcing support, not only do you save financially but you have a team of engineers at your disposal. Outsourcing to Proxar would mean that rather than one or two employees handling everything IT, our whole team are on hand. This outsourced model ensures that sickness, annual leave or any other absence should not impact your systems. It also eradicates the difficulty of interviewing and hiring someone more technical than the interviewer.
Outsourcing also gives options for extended hours of support. With internal IT, at the end of the day the team down tools and return the next day. Support outsourced to Proxar can included 24/7 support dependent upon the chosen package.
Flexibilty
Business growth is easily supported by an outsourced support contract. An internal IT department may struggle to immediately accommodate sudden growth. A further benefit is that if Proxar support you we are pro-active so will often make project recommendations if we believe they will benefit you and your business. You will know you have certified specialists managing and implementing the projects at a pre-agreed cost. Some minor project may even be included in your support costs depending on your chosen package.
What truly sets outsourced support apart is the fact you are a client so you are important. Proxar's aim is to always provide our clients with the best service possible, exceeding expectations. To in-house IT you are just a colleague, to Proxar you are the priority.
If you want to find out more about how outsourcing to Proxar can benefit you, get in touch. Our team will work with you to find the best option for your business.