The Benefits of Outsourced IT Support
Proxar IT Consulting provides high-quality, efficient, and effective outsourced IT Support in the UK. As technologies evolve faster than internal IT departments can keep up, more and more businesses are turning to the experts for their knowledge and experience. But what can an outsourced IT company deliver that your in-house team can't?
How can an IT outsourcing company help your business?
Increased Productivity
Outsourced IT Support increases the productivity of your business. As a dedicated resource, Proxar IT can outperform internal IT departments.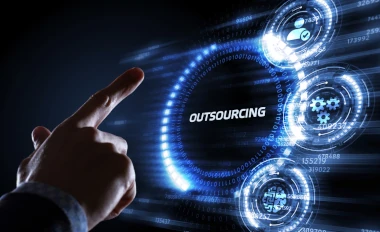 Greater Security
It may seem counterintuitive, but one of the benefits of outsourcing IT is the greater cybersecurity it provides. At Proxar, we pride ourselves in staying up to date with our compliance certificates and knowing the best standards clients should look for. As a result, we can keep your business current with certificates and legislation.
Better performance
At Proxar, we don't believe in the reactive approach. Our philosophy is that proactivity is best: identifying and resolving issues before they become a problem - and often, before you even knew the issue existed - is the most effective solution. By fixing in advance, we can implement care, thought, and planning - three things often missed when internal departments reactively fix an issue in a crisis.
We're well versed in supporting end-users remotely, meaning you can enjoy one of the main advantages of outsourcing your IT: better IT Support across multiple offices, sites, and teams.
More cost effective
As your business grows, so will your IT needs. Your IT will become more complex and require more time to manage internally, meaning you'll need a larger and more skilled (and more costly) IT department to match.
In these scenarios, IT outsourcing service is the perfect solution. As a dedicated outsourced IT Company, Proxar IT Consulting, based from London, can offer the knowledge, experience, and skills you're looking for without the hefty financial burden of a permanent staff member.

To see how much outsourcing IT Support could save your business, take a look at our IT Support Calculator for an estimated quote.
Business Representation
Need someone to represent your UK business at a meeting with a third party company but don't have the manpower or the time? Need a one-off or ad-hoc subject matter expert? Proxar can act as a representative for your business, tackling IT-related questions in meetings, interpreting and relaying key information, and providing professional consultancy services.
The benefits don't end there…
Want to explore even more about the benefits of outsourced IT? Check out our dedicated blog post on the top ten benefits it can offer you by clicking here.