Cloud Security
Cloud security is a collection of security measures designed to protect cloud-based system. It ensures policies, procedures, controls and technologies work together to provide user, device, data and resource access and data privacy protection for your busines. By helping to prevent unauthorised access from cybersecurity threats, cloud security measures safeguard your business and improve your security posture.
What type of cloud security do I need?
When implementing Cloud Security solutions, the security will differ based on the type of cloud computing used.
Public cloud - This includes Software-as-a-service (SaaS), infrastructure-as-a-service (iaaS) and Platform-as-a-service (PaaS)
Private cloud - This provides a dedicated computing environment solely to one customer which is operated by a third party
Hybrid cloud - This is combining public and private cloud environments
Why do I need Cloud Security?
UK businesses can benefit from enhanced cloud security due to it's offering of:
Monitoring
Data Security
Proactive Threat Management
High Availability
Regulatory Compliance
Scalability
Protection against DDoS attacks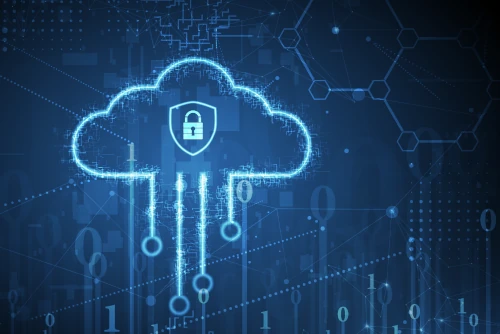 What are the Risks of not having Cloud Security?
Data breach
Loss of control
Unauthorised access to assets
Identity Theft
Malware infections
DDoS attacks
Compliance violation
Financial damage
Breach of trust (Customer / partners / employees)
Diminished reputation
What else do I need to consider?
Typically, customers are given limited control when utilising cloud services with restricted access to the underlying physical infrastructure. At times, this can result in access to data, permissions, applications or configuration changes.
Secondly, because cloud services are often accessed outside of a London or UK corporate network and from devices not managed by your business, your IT department or outsourced services can only gain full visibility over your data when they can see into the cloud service itself. Traditional means of monitoring network traffic are insufficient. Ensuring that your IT professionals have the skills and knowledge to adapt to this is paramount.
Furthermore, it's important to ensure that your data is encrypted both at rest and in transit to provide better security. We recommend using modern encryption algorithm methods such as symmetric-key ciphers or asymmetric cryptography.
Finally, to protect your cloud security, you should also ensure high levels of authentication methods are in place. This might include password policies requiring users to have passwords which meet a specific criteria as well as Multi-Factor Authentication.
How can Proxar help?
With our wealth of experience in providing cloud security services to clients across the UK, we are the reliable, efficient, and effective choice. Contact us today to learn more about how we can boost your cloud security.