IT Support for SMB
Small Business IT Support Services should be tailored directly for the needs of a growing company. At Proxar IT Consulting, we understand that you're looking for a cost-effective solution that delivers exactly what you need, with no extra strings attached.
Why choose Proxar IT Consulting to deliver IT Support for small businesses?
As London-based company, we offer professional and efficient IT Support for small businesses across the United Kingdom. We have first-hand experience of the common IT Support challenges that a small business faces, and the skills and knowledge to resolve them quickly and easily. While our certified consultants and engineers handle your IT problems, you can do what you do best: running your business.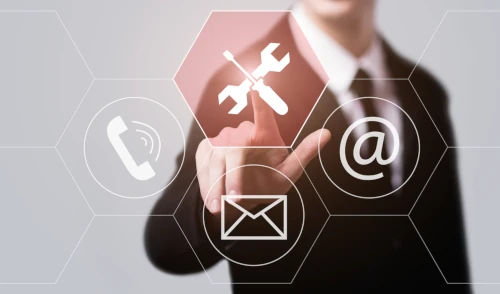 Small Business IT Support Services
Our IT Support packages come in three tiers: Silver, Gold, and Platinum. These offer variations in services and response times, leaving you free to select the one best suited for you. These are customisable: we offer the option to add bolt-ons from higher tiers for a reduced price, meaning you can get the exact service your business needs without signing up for unnecessary extra offers.
Inclusive within all tiers are:
Unlimited Email, telephone and remote support
Network support for wired and wireless networks
Support help desk available from 9am to 6pm Monday to Friday (excluding Bank Holidays)
24/7 Proactive Monitoring
Documentation of the Infrastructure
Maintenance Schedules for supported devices
We understand that not all UK based small and medium local businesses have the same resources as some of the huge London enterprises and conglomerates. That's why we offer all of our services through rolling 30-day support contracts, giving you the flexibility to match your IT Support to your budget each month. 
Switching IT provider to Proxar IT Consulting
It may be that you already have an in-house IT department that you're reluctant to leave behind. Yet you may find yourself wishing to pursue extra projects or services that your team doesn't have the capacity or skills to implement. If that's the case, Proxar IT Consulting can collaborate closely with your in-house team to offer you a shared service. This can offer fantastic IT Support for small businesses, with increased efficiency, productivity, and bandwidth.
Meanwhile, if you're dissatisfied with your current outsourced IT provider, switching to Proxar IT Consulting is the ideal solution. We make the switching process easy by asking all the right questions at the very beginning to understand exactly what we can offer your company. What's more, we believe in a transparent approach to IT Support, meaning if we're not the best fit for your company, we'll let you know.
Want to know more? Explore our IT Support Calculator to receive an estimated quote or contact us today.