IT Support for Enterprise
Enterprise companies have a clear and unyielding need for resilient infrastructures. The larger the business, the greater the need for optimised and reliable IT, be it within your network, systems, workstations, services, or servers. Yet the scale of requirements for enterprises often results in greater complexity which must be matched by the skills and experience of the IT Support.
When it comes to IT Support for enterprise businesses in the UK, stability is key. An IT outage can have huge financial and reputational repercussions, with hundreds to thousands of staff and customers disrupted. 
So how can Proxar IT Consulting offer you the IT Support you need to protect and grow your enterprise?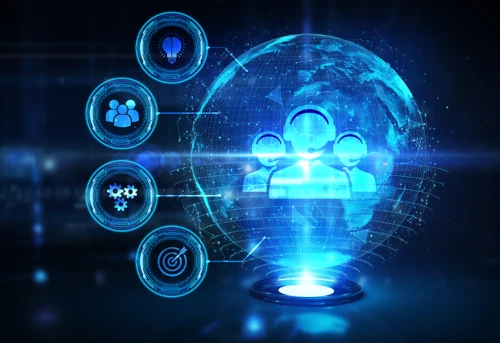 Outsourced IT Support: An alternative to in-house team
It's true most large businesses already have a dedicated in-house team. What's not true is that these internal departments always provide the scope and quality that you need for your business.
By outsourcing your IT to Proxar IT Consulting, you can save time and money, improve user experience, and have the bandwidth to take on additional projects to help your organisation succeed. In fact, the benefits of outsourced IT are endless.
We work with Enterprise businesses across the United Kingdom, with our dedicated IT support help desk providing a personalised, proficient experience that caters to the needs of large businesses. We understand the scope of work and can bring fresh ideas of projects to streamline business efficiencies and deliver an improved user experience to both your employees and customers.
What next?
If you'd like to receive an estimated quote for your business, explore our tailored IT Support packages or head straight to our IT Support Calculator today.
If you'd prefer to speak directly to a professional, simply contact our support team, who are always happy to help.