Cybersecurity Audit
What is a cybersecurity audit?
A cybersecurity audit is a systematic evaluation of your business' cyber infrastructure, policies, and practices that ultimately create your overall security posture. It's designed to identify the vulnerabilities which may exist within your business and design a plan of action to mitigate these risks. By conducting a cybersecurity audit, businesses can protect themselves against cyber threats by taking a proactive approach to implementing necessary security measures.
We recommend that organisations undergo a cybersecurity audit at least once per year by an independent third party. For many organisations, this is a mandatory requirement for insurance renewals and compliance with industry legislation, regulation, or best practice. Occasionally, more frequent cybersecurity audits may be advantageous, particularly if your business has implemented new core hardware, technologies, or fundamentally changed the functionality and security to your infrastructure which may result in a potential cybersecurity risk.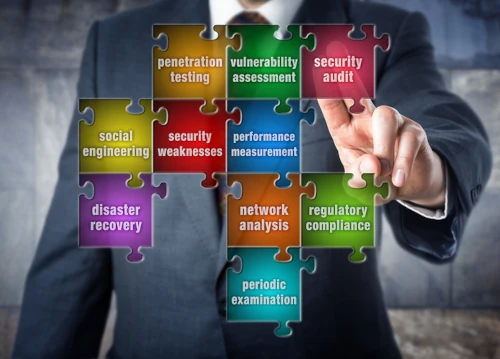 What is included within Proxar IT Consulting's Cybersecurity Audit?
Our comprehensive cybersecurity audits are designed to identify and uncover vulnerabilities. We review the infrastructure and software as well as analysing the deployment of both. We cover:
System Security
Network Security
Data Security
Operational Security
Physical Security
Our team of experienced IT professionals not only has extensive experience in conducting cybersecurity audits for London and UK-based businesses, but recognises each business' unique security requirements and challenges. We customise our recommendations to address your business specific needs and goals while maximising your security through in-depth assessments. 
For more information on our cybersecurity audits, please contact us today.